Good Monday morning.  I mentioned yesterday that I wanted to post a few more tags.  I finally stopped at two more designs.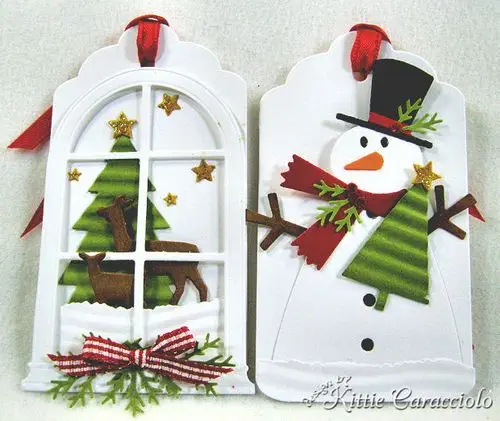 I love the large Lifestyle snowman and he fit perfectly on the tag.  Who wouldn't be happy to see this guy on their present!! The largest tree in the Tree Line was just the perfect size for the snowman to hold in his arm.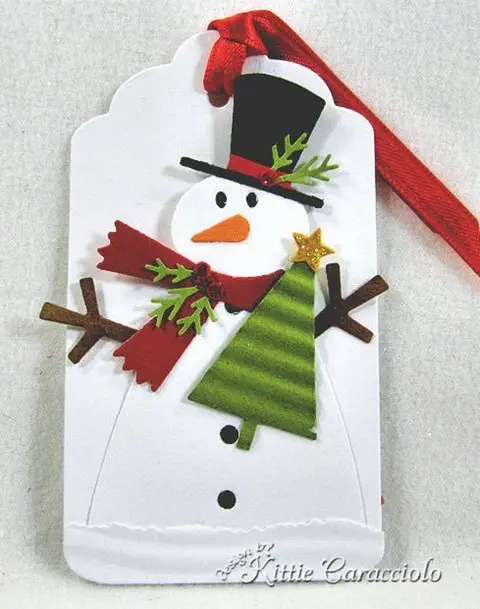 The Small Madison Arched Window is the perfect size to create a tag window scene.  I love the mother and baby deer in the window with the tree in the background.  I had to poke  the baby's head in through the window on both tags so it wasn't covered. LOL!  The tiny sparkly stars seemed perfect to place in the sky. I couldn't resist adding a  pine bough and tiny gingham bow for the perfect finishing touch.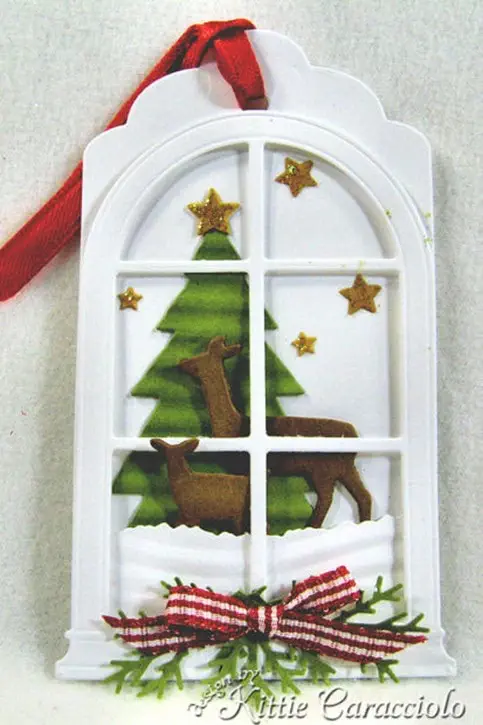 I made two of each of these tags.  Counting the tags I posted yesterday I now have two full sets of five different tag designs.  I'm not sure which is my favorite.  How about you?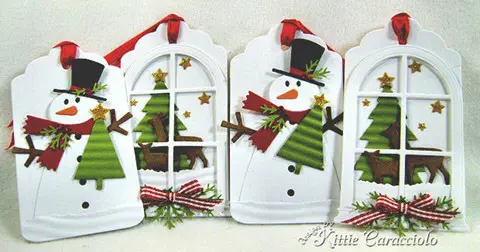 I hope you have a great week.  I know everyone is crazy busy trying to finish up holiday shopping and card making.  And how about those chocolate chip cookies and fudge?  Wow!  There is still lots to do.
Paper: White, Olive, Black, Red, Orange, Mustard, Accessories: Impression Obsession Christmas Tree, Impression Obsession Tree Line (tree in snowman's arm),  Lifestyle Snowman 2, Poppystamps Small Madison Arched Window, Memory Box Deer Trio, Wave Crimper, Crimper, Martha Stewart Branch Punch, Cuttlebug Snowflakes and Stars, Our Daily Bread Tag, Glossy Accents, Gingham, Satin, Metal Adapter Plate, Stickles Red, Stickles Yellow, Glue Dots, Paper Piercer, ATG, Big Shot, Deckle Scissors,