Good Saturday morning.  Do you love hearts?  I sure do!  I adore the new Bingham Heart by Memory Box and pairing it with the new Hollyhock Stem.
I started by tracing a pattern of the heart on the white card base using the heart die cut as a template and cutting it out using my craft knife and cutting mat.  I thought pink patterned paper would be so pretty peeking through the heart opening.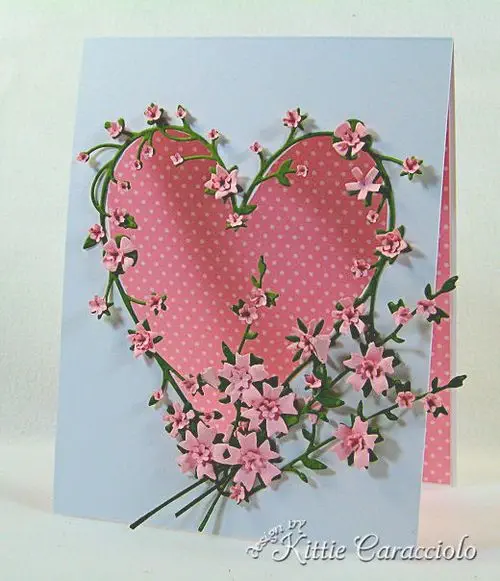 I attached the green heart to the opening with touches of glossy accent.  I didn't glue the whole heart down but just at some of the key flowers.  I cut a pink heart, cut all the flowers off the stem and formed with my mat and stylus. Using the point of my paper piercer I picked up the flowers and attached to the base flower with glossy accents. I used the flower mound die to cut the tiny flowers and attached them inside the larger flowers and around the heart frame to soften.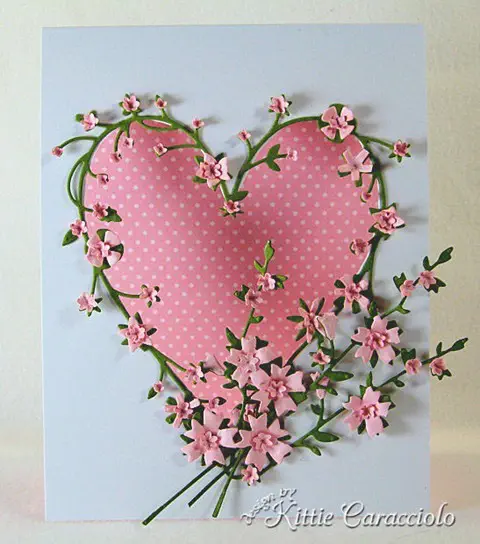 I cut three hollyhock stems in green and again in pink, cut and formed the pink flowers and attached to the green base stem.  I arranged the stems on the lower corner of the heart and attached with glossy accents and glue dots. I love how sweet and delicate this turned out.  You could easily put a lovely sentiment on the inside of the card to show through but I love it just as it is.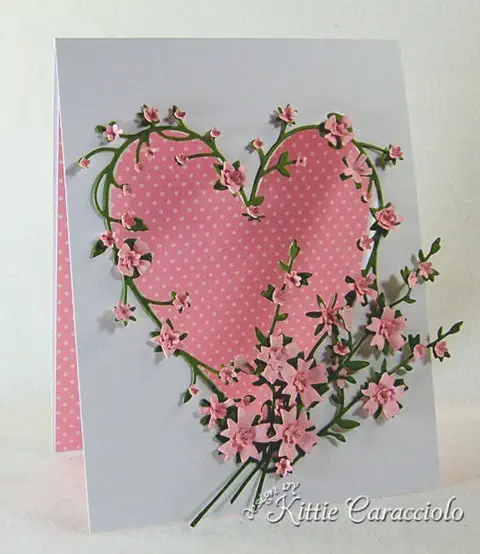 Thanks for stopping by today.  I hope you have a great weekend.
For some reason some of my accessory pictures do not show but you can click on the box where the picture should be and go see them at Ellen's.  You can also click on the links in my accessories listing below.
Paper:  Pink, White, Olive, Papertrey Designer Paper    Accessories:  Memory Box Bingham Heart, Hollyhock Stem, Flower Mound, Craft Knife, Glossy Accents, Glue Dots, Paper Piercer, Teflon Bone Folder, Cutting Mat, Snips, Stylus, ATG, Big Shot, Metal Adapter Plate,