Good Monday morning.  I have a fun doggy card to share with you today.  When I first saw the new Impression Obsession Dog Set I knew I wanted to create a dog house scene with them using the Brick House set. It may be a little too big in relationship to the dogs but I like it anyway.  I used the new Upper Case Alphabet Plain set to spell out DOG.  I'm listening to a book on my drive to and from work right now with a man that has a dog that he named Dog.  LOL!  Anyway, I also used the Clouds set, Fence Trio, Bird Set, Tiny Flowers, Leafy Branch, Grass Border and Small Grass Border.  Yes….I almost threw in everything  but the the kitchen sink.
I started by painting the house, roof and door opening with crackle paint.  I understand that Ranger is retiring crackle paint and it makes me sad because I love it.  I heard there is another plan to replace it but I'm not sure what it is. Do you?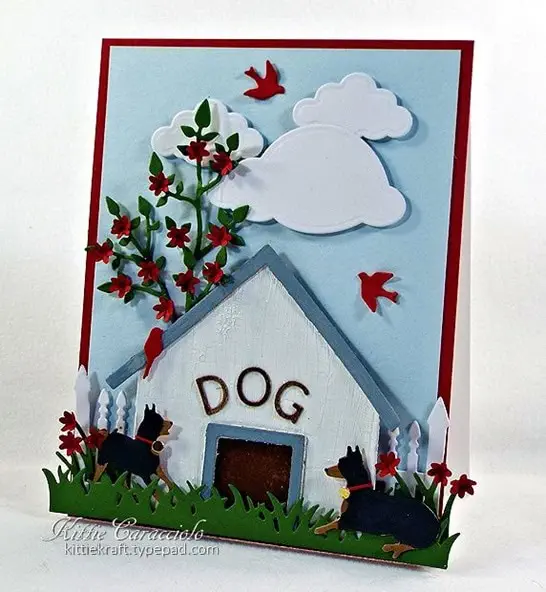 I colored the dogs with black and brown Copic markers in hopes that I could make them look like Dobermans. From there I began layering the house and fence on to the card base.  I cut the grass and foliage and attached the flowers with glossy accents.  I tucked the tree in behind the house and attached with glossy accents and a few rolled glue dots,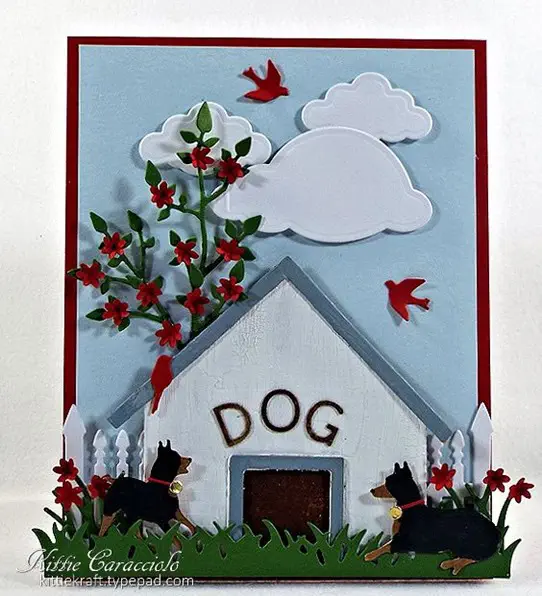 I popped the clouds up in the sky with mounting tape and attached the birds on the house and in the sky with glossy accents.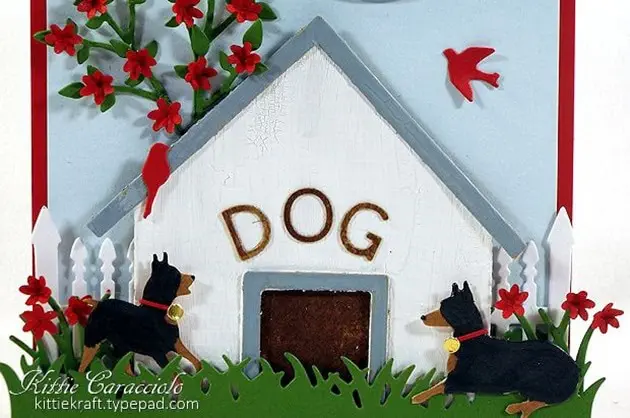 I cut thin strips of red cardstock to put on the neck of the dogs for their collars and attached with glossy accents.  I added tiny gold punched circles on the collars for their tags for the finishing touch.  All responsible dog owners should have tags on their dogs.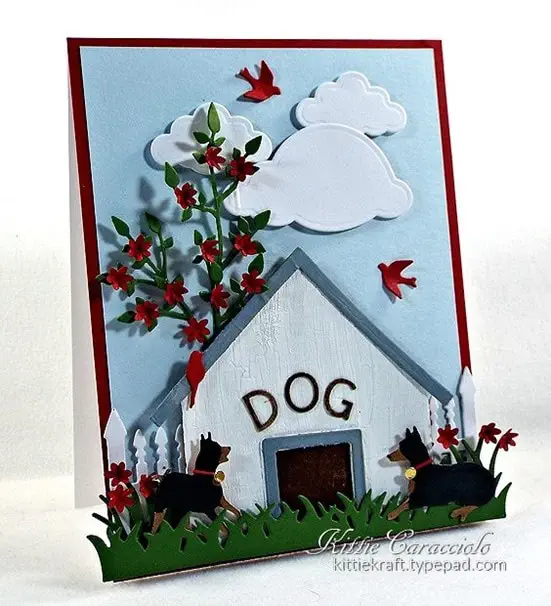 I hope you have a great week.  Thanks for stopping by.
Card size:  5.5" x 4.25"