Good Monday morning. My project today was made with my new Marianne Design Anja's Border and paired with the Impression Obsession Fancy Butterfly set and the foliage branch from the Poppystamps Massa Leaf frame set. I love making white on white elegant cards but taking pictures of them not so much. It is very difficult to get the lighting right and it is hard to capture all the detail. I photographed this card with a several different colored backgrounds and the pink photos turned out the best. This was a really fast card to make and took about three times longer to take pictures than complete the project. LOL!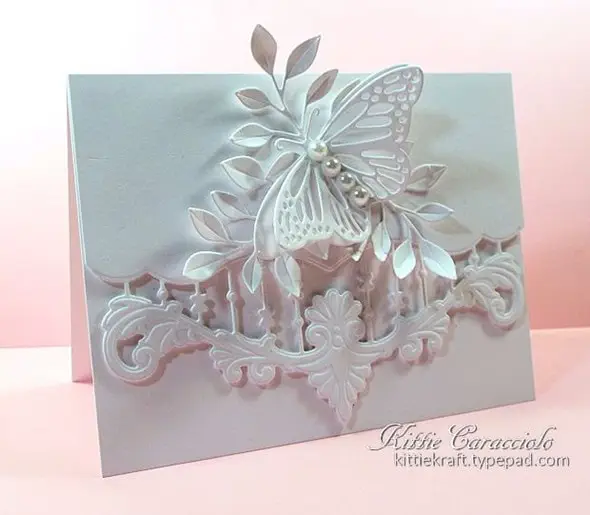 I cut the border and attached it to the card base with mounting tape. I cut three branches of leaves, scored each leaf with my leaf tool and pad, curled the leaves in with my fingers and then attached to the border layer with glossy accents.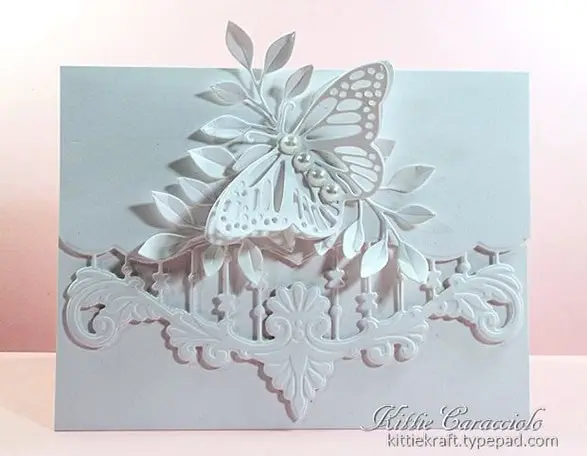 I cut both butterflies and attached them together with glossy accents. I folded up the wings and attached it over the branches with glossy accents.I added the white pearls to the butterfly body for the finishing touch.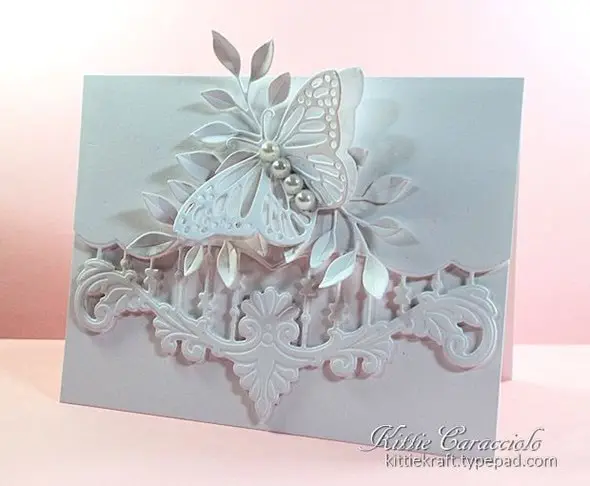 Be sure and check back tomorrow for day one of the Impression Obsession three day design team "Die" blog hop. Thanks for stopping by and I hope you have a great week.
Card size: 5.5" x 4.25"