Good Wednesday morning.  Have you ever purchased a die or stamp thinking you just had to have it and when you got it in your hands you ask yourself…."what was I thinking?". That is what I thought when I got the My Favorite Things Chevron Cover Up. I have loved playing with several of the full sized dies to create lovely backgrounds for floral projects.  But I couldn't figure out what I should do with all this chevron pattern.  I finally decided it would be fun to use it as a whimsical background for a little tree, flower and butterfly scene.  I paired the cover up with the Impression Obsession Leafy Branch, Small Grass Border, Tiny Flowers, Leaves and Stems, Memory Box Butterfly Delights and the MFT Woodgrain Fence.
I liked using yellow for the background because it is such a cheerful color and allows the all the other colors to pop.  I am sure that I have used this same basic tree, fence and flower border layout a hundred times but I still love the simplicity of using a tree, fence and flowers.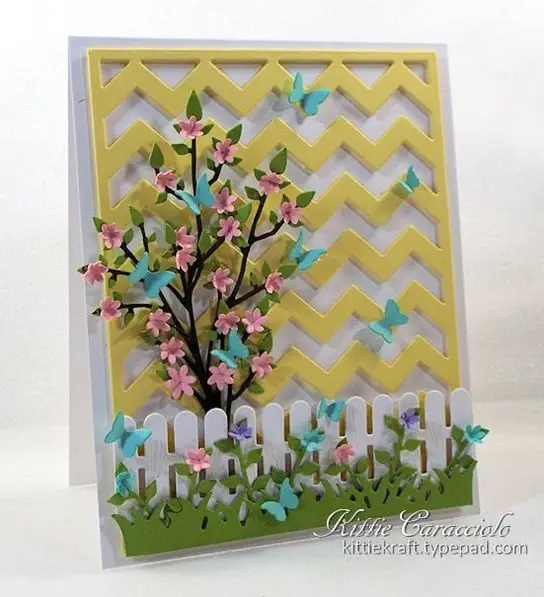 I attached the chevron background to the card base with mounting tape.  I also attached the fence and grass border to the chevron background with mounting tape.  I cut the leafy branches out of green cardstock and colored the branches with a brown Copic marker.  I applied the flowers to the tree with glossy accents and then attached it to the background with rolled glue dots.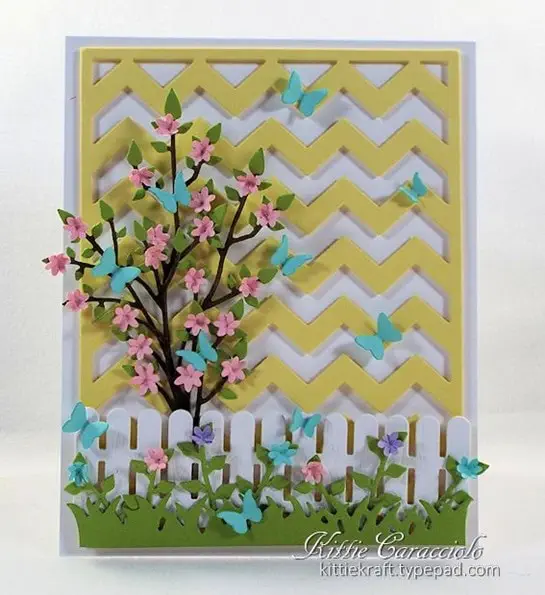 I attached flowers to the stems with glossy accents and tucked them in behind the grass and attached with glossy accents. I finished by adding several butterflies to the scene for one more touch of whimsy.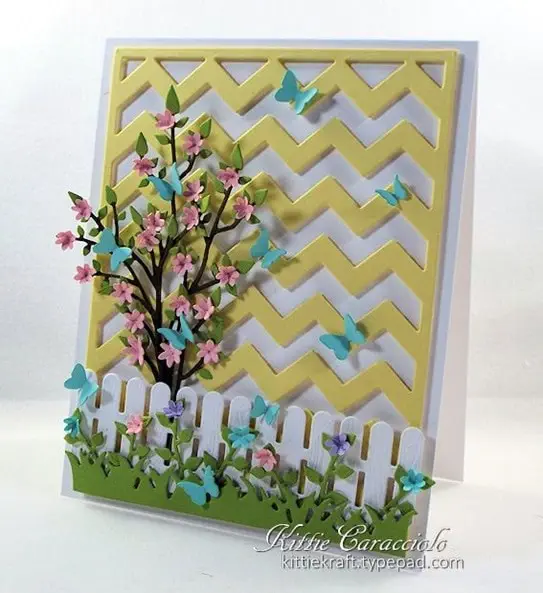 Thank you for stopping by and I hope you have a wonderful Wednesday.
Card size:  5.50" x 4.25"