Good Sunday morning.  I have a clean and simple flower project to share with you today using the Impression Obsession Pail, Tiny Flowers, Leaves and Stems, Leafy Branch, Memory Box Butterfly Delights and Sizzix Medallion and Key Border.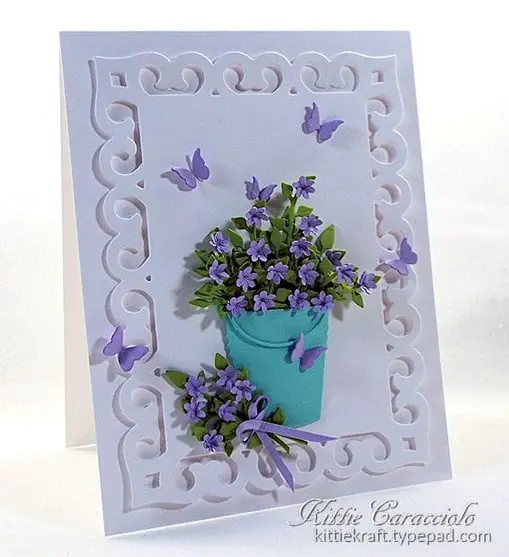 I started by cutting the pail, leafy branch, stems,  tiny flowers and butterflies. I formed the flowers with my stylus and molding pad and attached them to the tops of the stems with glossy accents.  I cut the leafy branches apart and attached to the pail with glossy accents to create the foliage base for the floral arrangement.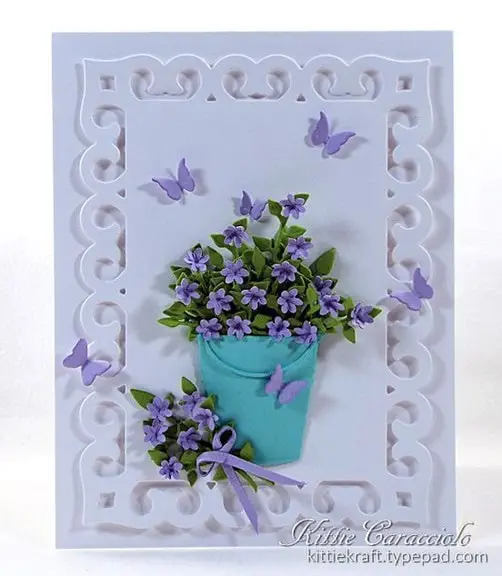 I created the tiny bouquet with stems and flowers attaching them together with glossy accents.  I cut a thin strip of the lavender cardstock, ran my fingers over it several times to soften, folded into the shape of the bow and attached together with dots of glossy accents.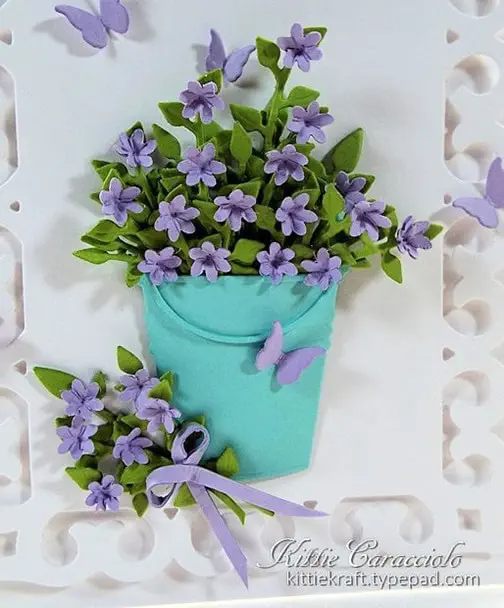 I attached the background layer with mounting tape.  I applied a piece of mounting tape to the back of the bucket and attached to the background layer. I attached the bouquet to the bottom of the bucket with glossy accents and then finished by attaching several fluttering butterflies.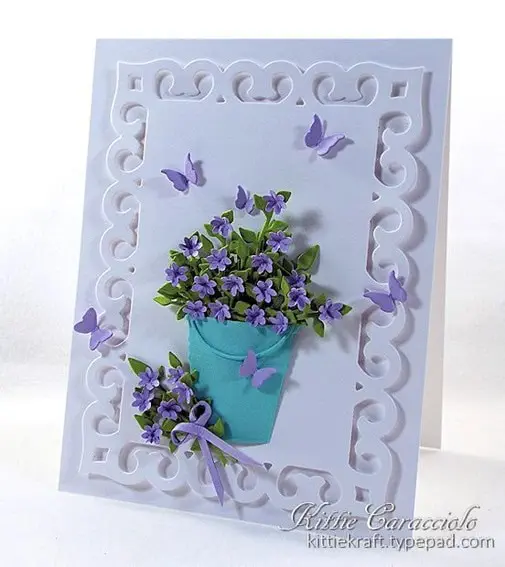 This is really so much prettier in person than the photo shows.  I really do like how it turned out.
Thanks for stopping by and I hope you have a wonderful Sunday.
Card size 5.50" x 4.25"