Good Monday morning.  I have a Christmas holiday project to share with you today.  I'm not really ready to go full force into Christmas cards yet but couldn't resist playing with my new Poppystamps Holly Branch. I was so happy to find that it is sized perfectly to work with my Impression Obsession Pine Branch.  I see both of these dies being used together lots this coming holiday season since I love traditional Christmas cards.
I cut three holly branches and three pine branches.  I used red 1/8" punched circles to create red berries for the holly branches and attached them with glossy accents. I formed both the holly and pine with my stylus and molding pad to give a more natural appearance.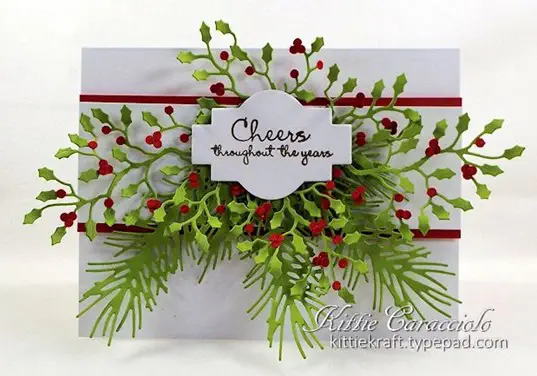 I wanted to add a touch of red to the card base so I attached the white and red background strip with mounting tape.  I arranged the holly and pine branches to the background with glossy accents.  The sentiment was stamped with versa and embossed with gold embossing powder.  The sentiment was attached over the foliage with mounting tape.  This is really a branchy card but I still like how it turned out.  The only time consuming part of this was adding the berries to the branches.  When I was finished with that the rest of the card went together really quickly.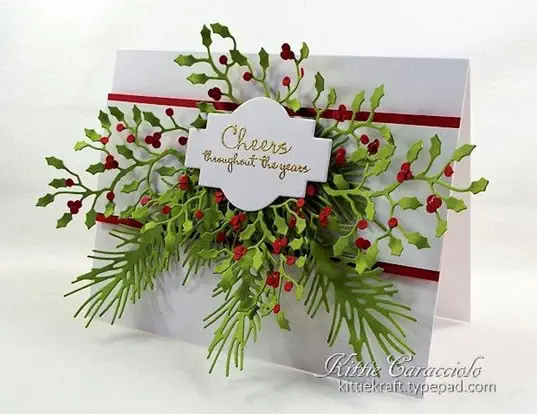 Thanks for stopping by and I sure hope you have a great week.
Card size:  5.50" x 4.25"