Good Monday morning.  I hope you had a wonderful and restful weekend.  I sure did.
A couple of weeks ago, my good friend and paper crafting artist, Broni Holcombe honored me on her blog as an artist she is inspired by!  What a total thrill and honor that is for me. Not only is Broni one of the most talented coloring artist in the paper crafting community but she is also one of the sweetest people I know.  I have had the privilege of serving on two design teams with Broni, Splitcoaststampers Dirty Dozen and Rubbernecker Stamps.  I have also entertained Broni as a houseguest and she is a treasure. If you aren't already familiar with Broni's work then you need to get a cup of coffee and hop on over to her blog, Splashes of Watercolor.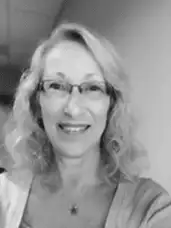 Along with this honor, Broni asked that I answer a few questions and share a couple other artists who inspire me.
So, here goes the questions!
1. What am I working on?
For the past couple of weeks I have been working on creating dimensional die cut projects and step by step written instructions for a class I will be teaching at The Collins Group trade show being held here in Orlando at the end of the month.  I will be representing Impression Obsession products and I am very excited that I will have my first opportunity to meet Mitra Friant, the owner of Impression Obsession. 
2. How does my work differ from others of its genre?
I don't believe my favorite genre differs much from others who love crafting with the exception that I am obsessed with adding dimension to almost everything I make.  I have been paper crafting for about ten years. My style of card making has had a pretty dramatic change during that time.  My love of creating scenes has progressed over the years from adding scenery around stamped images with artists pen, brushes and sponges to creating dimensional die cut scenes and dimensional floral projects. Die cut images have taken the crafting industry by storm and it doesn't appear the storm will calm any time soon.
Here are a few of my all-time dimensional favorites.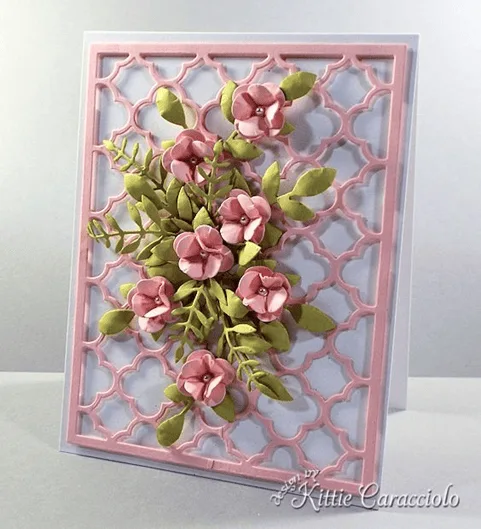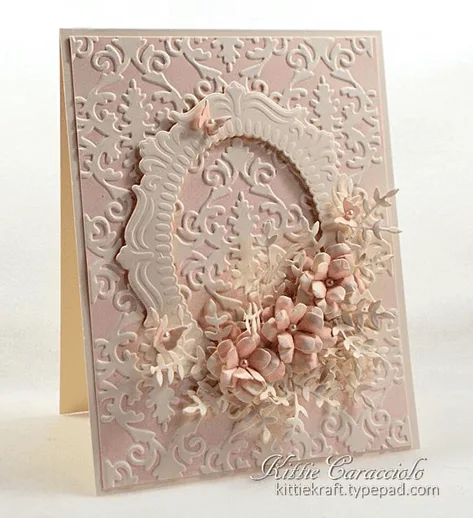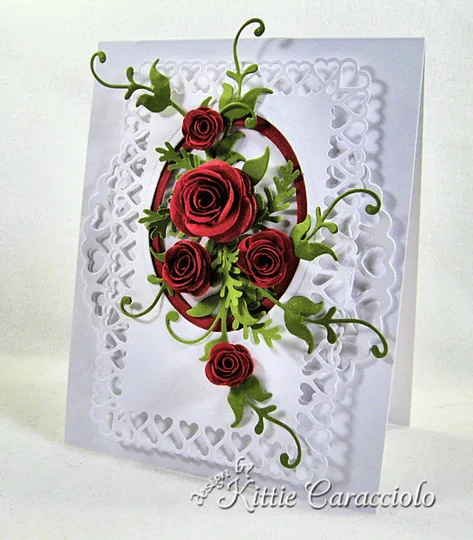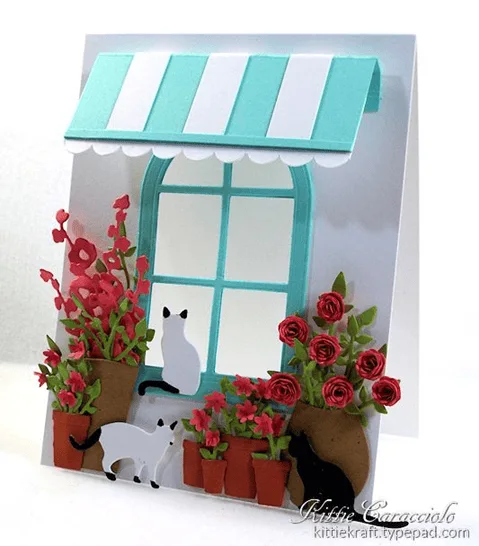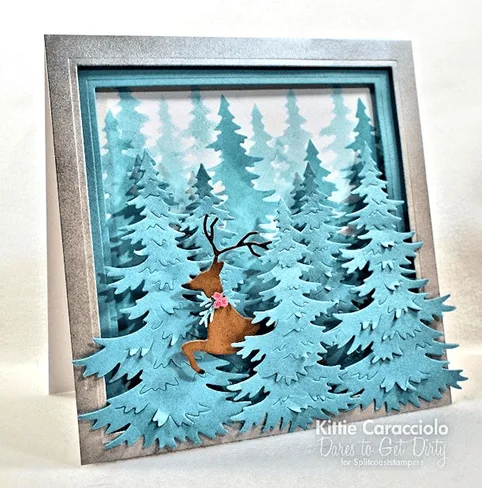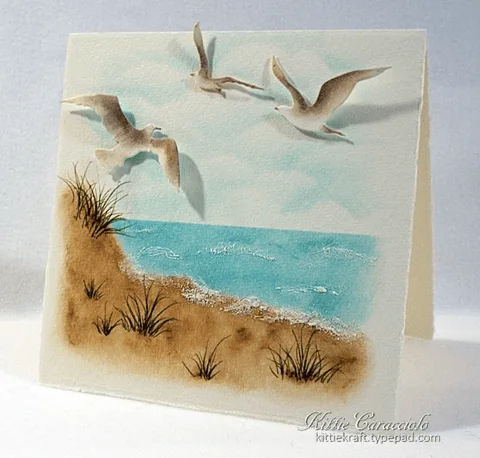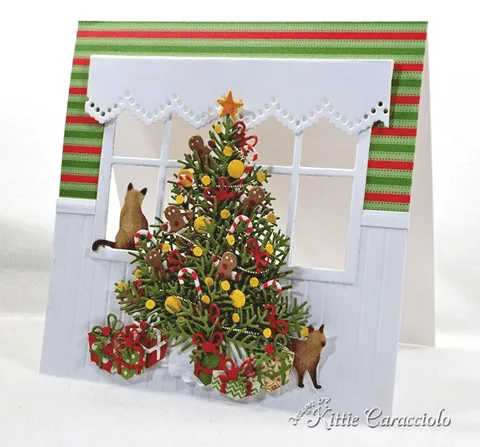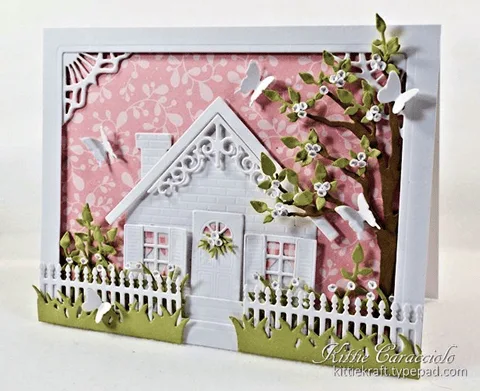 3. Why do I create what I do?
I am driven by a desire to continue pushing the envelope and creating realistic dimensional scenes with extreme detail and creating natural looking floral designs that can "almost" pass for real. I started paper crafting as an outlet to reduce stress.  When I sit at my desk and start working on a project my mind is overtaken by the creative process and none of my work day problems can share the space. 
4. How does your creative process work?
It is hard for me to describe my creative process. I design by the seat of pants and rarely know at the beginning how my finished project will turn out.  I usually begin by choosing a pretty color combination and a couple of dies and just go where they take me.
And now I get to nominate a couple lovely ladies who are inspiring to me!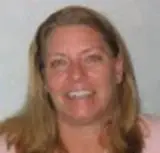 I first got to know Jeanne on Splitcoaststampers and we first met several years ago when she came to Florida for a Paper Crafting show.  I have entertained Jeanne in my home and have had the opportunity to see her several times over the years.  We have served together on the several design teams.
Jeanne is known in the paper crafting community as a master coloring artist with many different mediums. Jeanne's talent and inspiration has influenced much of my craft spending over the years. LOL! She hosts several different challenge forums on Splitcoaststampers and was member of the first Dirty Dozen design team. She serves on several different company teams including Impression Obsession, Sizzix, Stamps of Life, The Paper Loft, Taylored Expressions Baker's Dozen and ShinHan Art Materials.
Julie Warner- The Write Stuff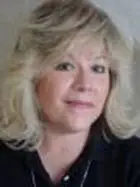 Julie became a member of Splitcoaststampers in 2007 and two years later became a member of the Dirty Dozen.  She is known for her gorgeous water coloring and unmistakable style.  She is also a Copic certified Copic designer. I have been inspired by Julie's gorgeous creations for years and have enjoyed getting to know her while taking part in the SCS daily challenges. 
Julie serves on several company design teams including DRS Designs, North Coast Creations, Our Daily Bread and Serendipity Stamps.
Thanks for stopping by and I hope you have enjoyed my Inspired by…post .  I am thrilled to have had the opportunity to share my admiration for these talented designers who have inspired me.