Good Friday morning.  I am off work today and home waiting for a delivery.  You know…how you are given a window of time to expect the delivery but that never seems to happen as planned.  LOL!  So I using the time to play with some of my new dies.  My project today was made with the newly released Impression Obsession Easter Cutout Square and paired with the Bunny set.  I thought the Bazzill Sour Grape and Easter Grass cardstock were the perfect Easter color combination to use with the white silhouette images.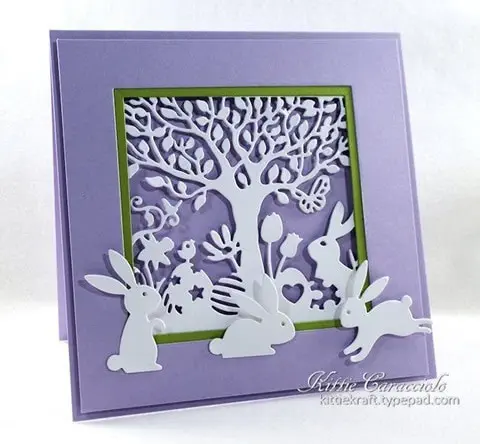 I cut the square and attached it to the back of the green frame  with 1/8" double stick tape.  I then attached the green frame to the back of the lavender frame with double stick tape.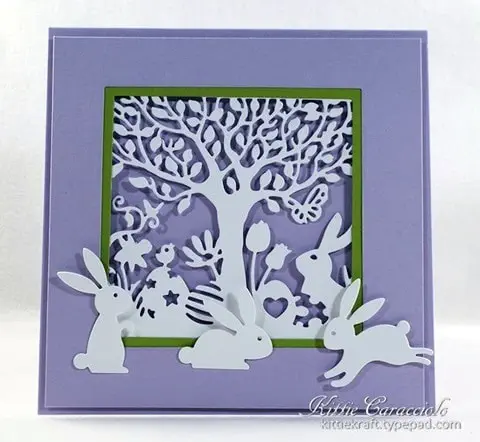 I applied thin strips of double stick tape to the back of the frame, the silhouette tree trunk, flowers and bunny and attached it to the card base.  I really like how the white images pop against the green and lavender.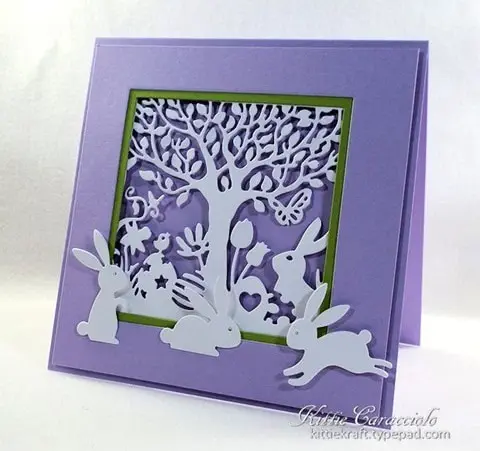 I thought the three popped up bunnies attached to the frame would be the perfect finishing touch for this clean and simple Easter card.  Next time I'm going to try cutting the frame out using watercolor paper and coloring the images.  Wish me luck!
Thanks for coming by and I hope you have a great day and upcoming weekend.
Card size:  5.25" x 5.25"