Good Wednesday morning.  I love making wreath cards and was so happy to see the new Impression Obsession Spring Wreath set.  This set comes complete with flowers and the wreath and is all you need to create a lovely floral wreath project.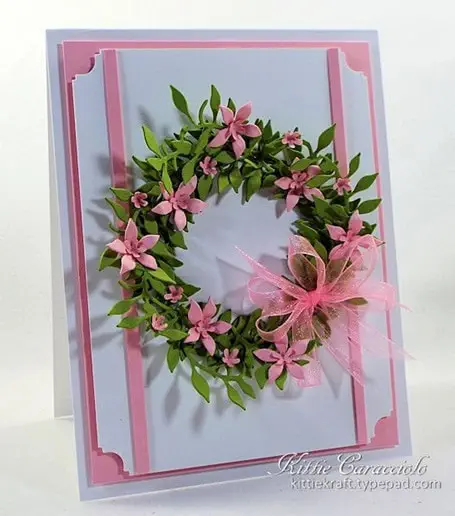 I cut four wreath sections.  I attached two of them together with glossy accents and offset them slightly to make a fuller looking wreath. I cut the two additional wreaths apart into four or five sections each and attached them around the wreath with glossy accents,  The additional sections added softness and a more natural looking foliage.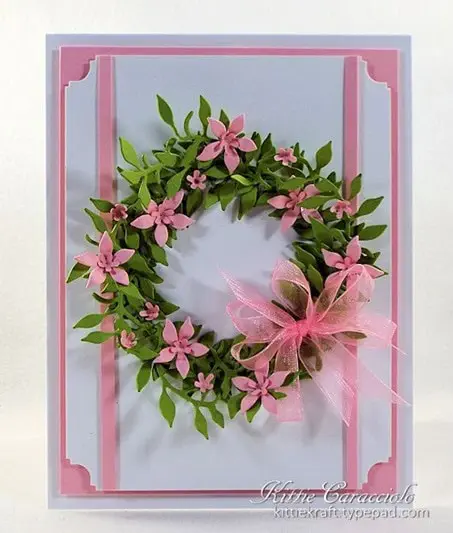 I formed the flowers with my stylus and molding pad and attached the tiny flowers inside the larger ones with glossy accents.  I arranged the flowers loosely around the wreath and attached with glossy accents.  I added several more small flowers around the wreath to soften and finished by adding the multi loop bow.  I attached the wreath to the card base with glossy accents.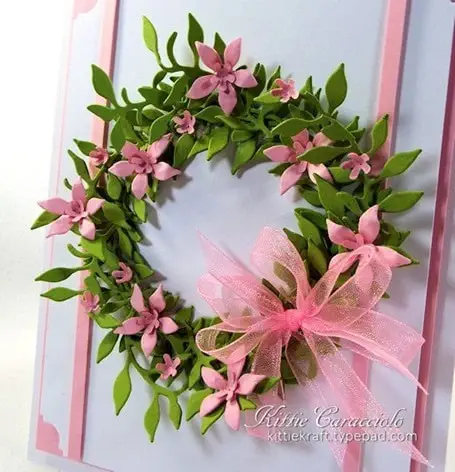 Here's a closer view.  I love how this wreath turned out.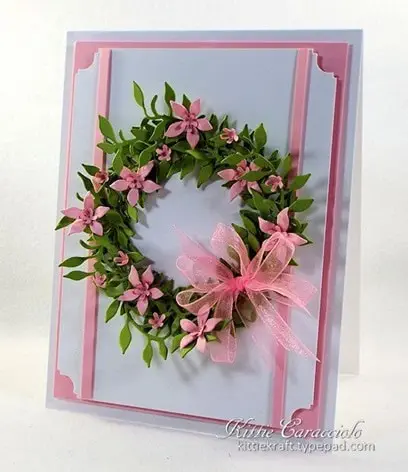 Thanks for stopping by and I hope you have a good day.
Card size:  5.50" x 4.25"