Good Saturday morning.  I haven't been able to post regularly this past week.  Don't you just hate it when your job gets in the way of what's really important.  LOL!  My project today was made for the Splitcoaststampers Inspiration Challenge.  The inspiration site was a Pinterest site that focused on postage stamps.  I was inspired by the French Cockerel Stamp and  Farm Yard Animal-Chicken Stamp.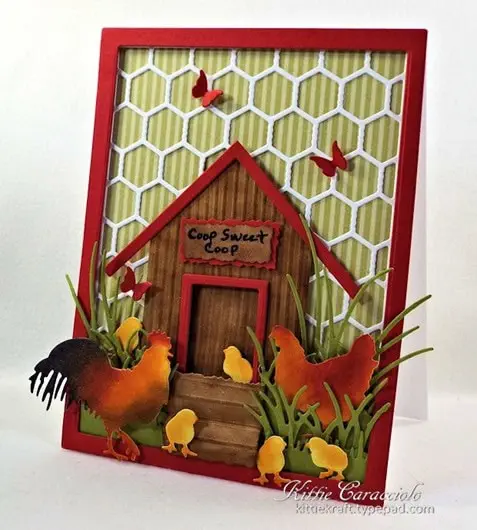 I decided to create a fun rooster and chicken scene complete with a chicken wire background and chicken coop.  I thought while I was coloring the rooster for my scene I would share a few step by step shots.
My first step was to apply Wild Honey ink over the body and head of the chicken.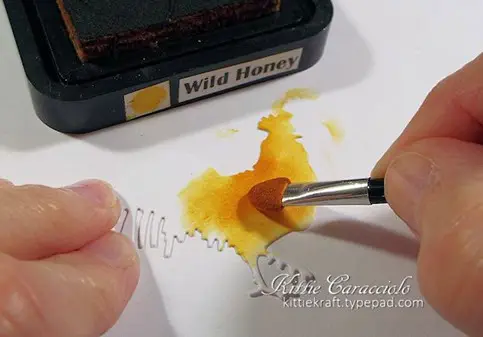 Next I applied Black Soot ink to the tail and chest area.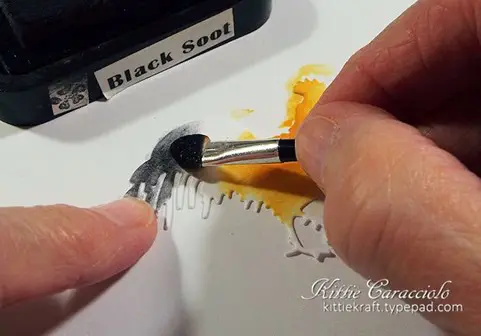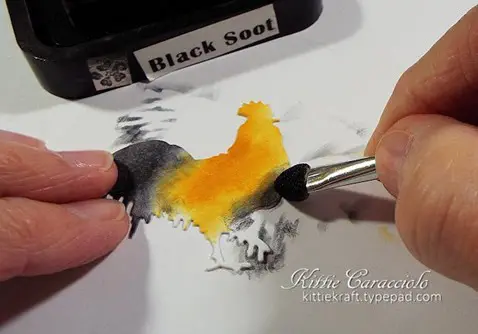 The next step was to apply Fired Brick to the comb and body.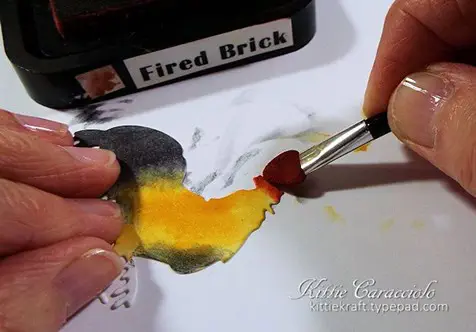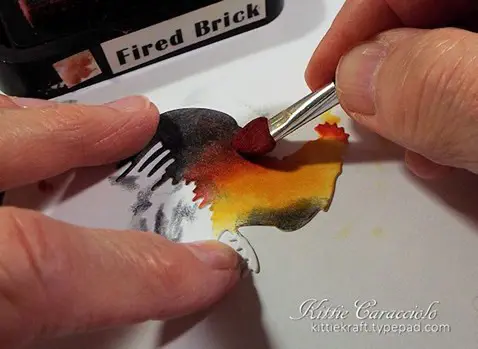 I finished by using Spiced Marmalade to blend all the different body colors together.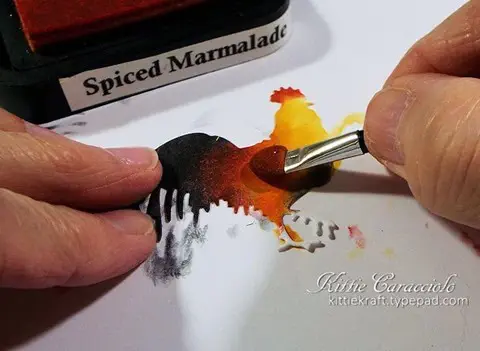 I used the same basic steps to color the chicken and chicks.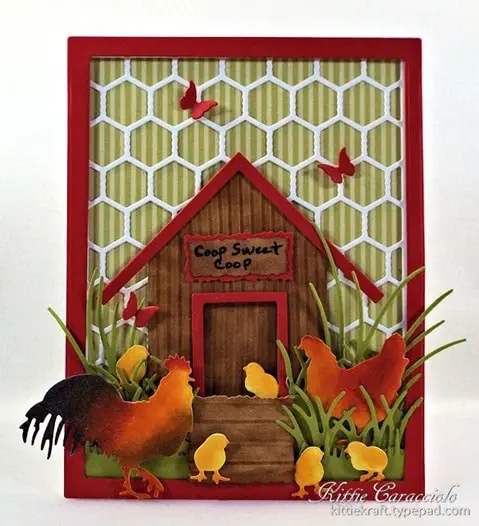 I scored the body of the chicken coop to create the appearance of boards and then sponged it with Vintage Photo ink. The door frame was made using two small rectangle dies.  I attached the chicken wire section directly to the card base.  I originally cut the chicken wire using gray cardstock but it just looked dead so I used white to add more contrast to all the red and green. The frame was attached to the card base with thin strips of mounting tape.  All the grass sections were tucked into the scene and attached with glossy accents.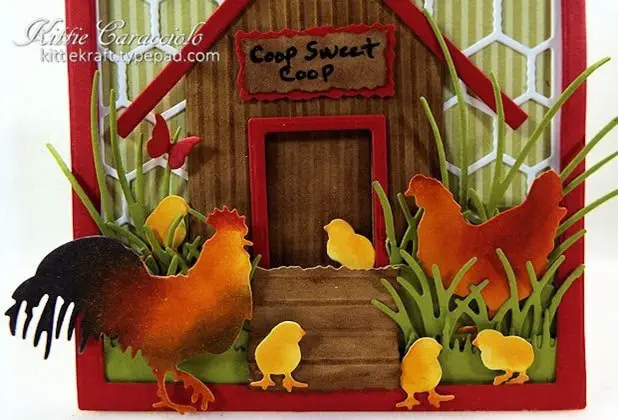 The rooster, chicken and chicks were attached in the scene with mounting tape and rolled glue dots.  The butterflies were added to draw the eye up and add a little dimension to the sky area.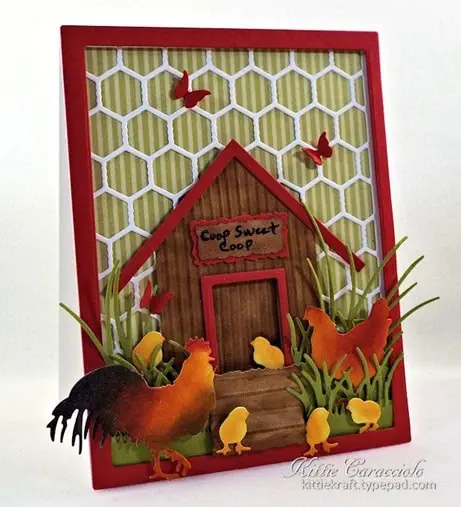 I'm sure you have noticed the change in my blog template. It was necessary to make the change so my blog would be more user friendly and responsive to mobile devices.  I'll be coming up with a template that is a little more interesting soon but for now I am enjoying the soft colored background.
I hope to have more regular posts this coming week.  Thank you for stopping by and I hope you are enjoying your weekend.
Card Size:  5.50" x 4.25"