Good Saturday morning.  Whew!  What a work week!!  I'm sorry I've missed so many days of posting projects.  I was really looking forward to playing with my paper and dies this morning and the Splitcoaststampers Inspiration Challenge gave me the perfect inspiration to get out my dies and get my finger covered with glue  LOL! A Barbie Doll Fashion Site found on Pinterest was our inspiration site this week and I almost went into fashion overload.  What extraordinary and gorgeous clothes were designed and created for the doll.  Barbie was first introduced in 1959 but I didn't have much desire to have one.  I sort of jumped straight from baby dolls to base ball as I was quite a tomboy.  Anyway, the clothing on the Pinterest site is amazing and worth browsing even if you never had an interest in the doll.  Here are few of my favorite.  I was amazed at the gorgeous details on these tiny dresses.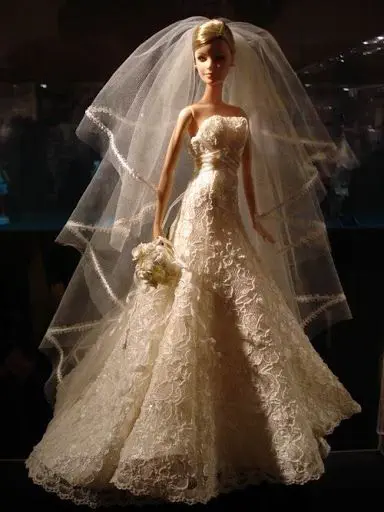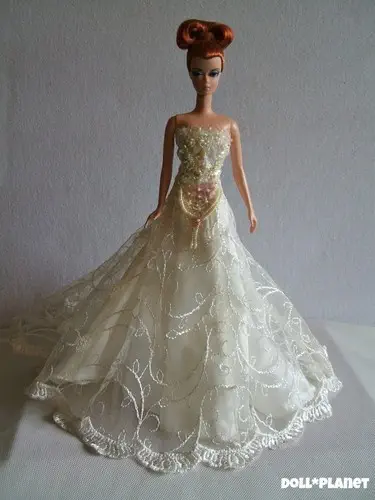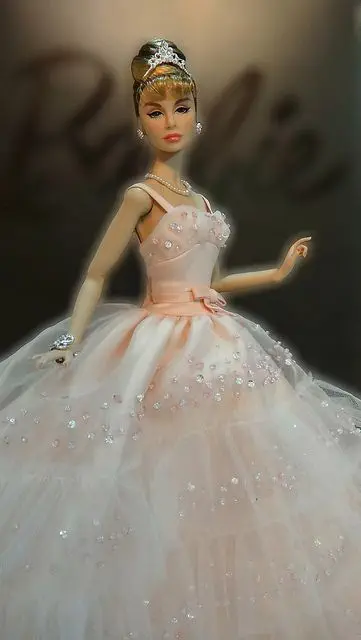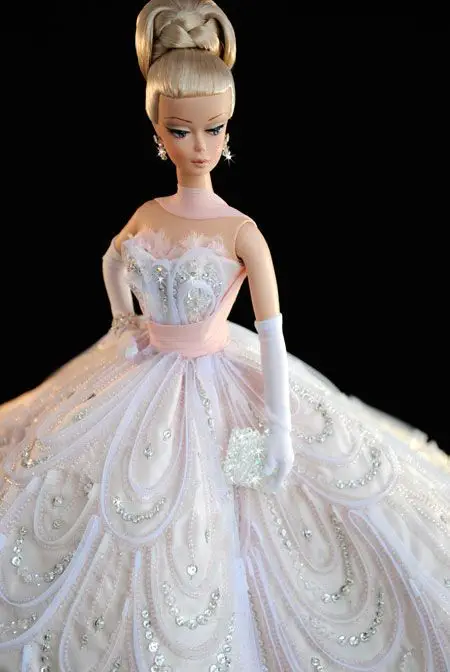 This dress with the rose red rose design is the inspiration for my card.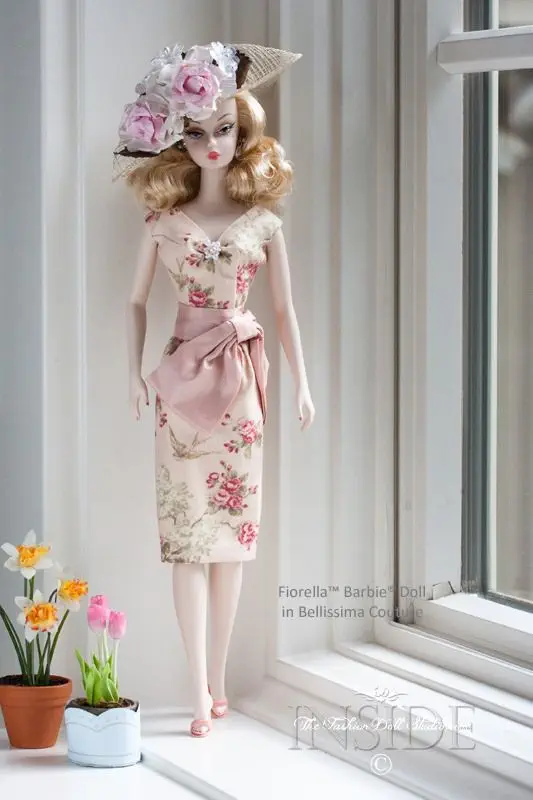 I have really enjoyed us the Beau Jardin designer paper this spring.  The tiny rink rose paper seemed the perfect choice to use with my rolled roses.  I decided to use green frames for contrast to all the pink floral background and die cut flowers. I used my new All-in-One Frames Rectangles 2 to cut the different shaped frames and attached them to the card base with thin strips of mounting tape.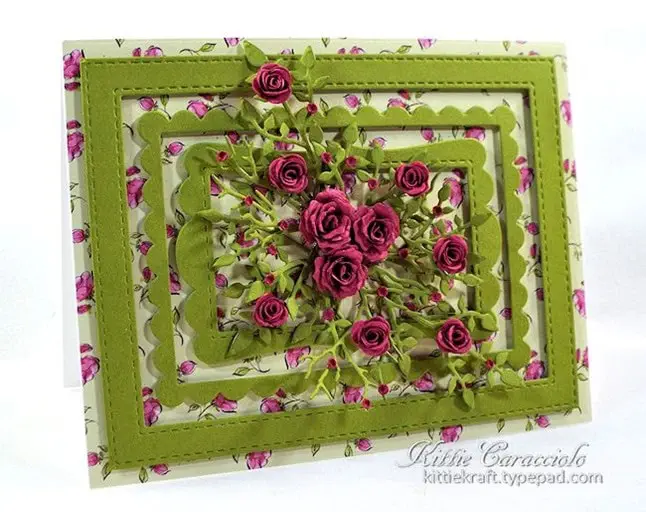 I cut and rolled three larger roses and several smaller ones using the Spiral Flowers Large set.  I cut the foliage using the Leafy Branch and Wide Tree dies and attached them to the card base using glossy accents.  I arranged and attached the three larger roses and attached with glossy accents.  I added a few more pieces of foliage and tucked it in around the larger roses and then finished by adding the smaller roses and tiny formed 1/8" circles.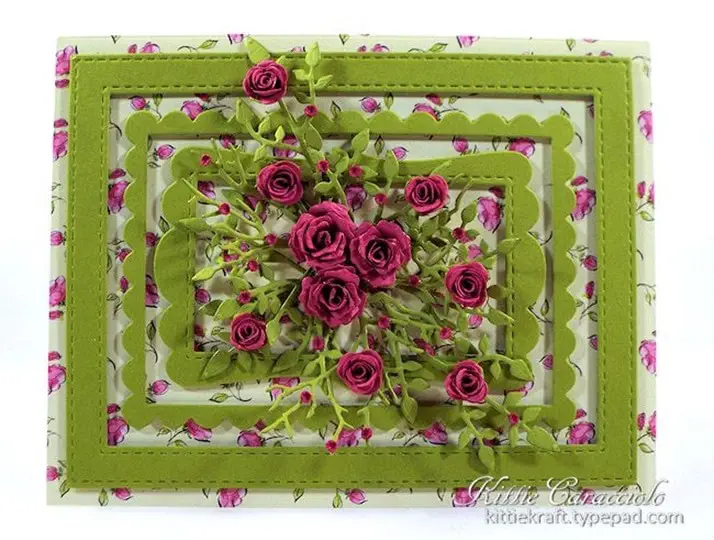 As it turns out my card turned out to be much brighter than the inspiration dress.  But that's what happens with inspiration.  I never know when I start what I'm really going to end up with.  LOL!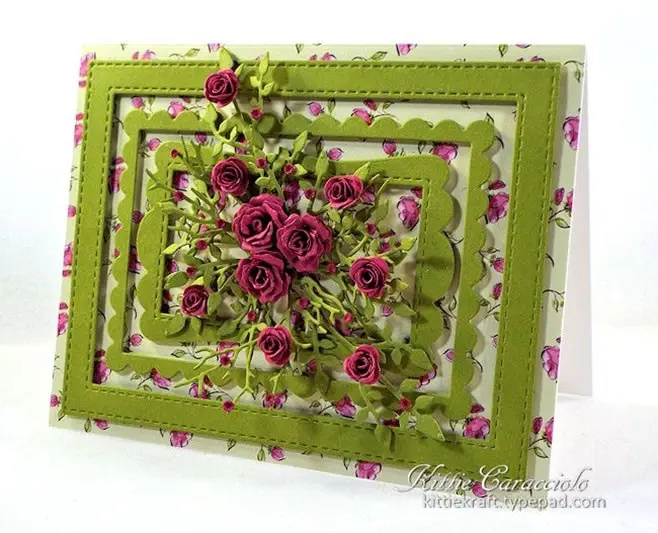 Thank you for coming by today.  I hope you have a wonderful and relaxing weekend.  I'm sure enjoying mine.
Card size:  5.50" x 4.25"  Flowers were made using SU Rose Red (retired) cardstock.