Good Friday morning. This month Impression Obsession has teamed up with Chameleon Markers for Friends Friday events where the two design teams are merging products and sharing some creativity. You can go to the Impression Obsession and Chameleon blogs for all the details about a chance to win a set of five Chameleon markers. 
My project today was made using the Impression Obsession Butterfly Block, Border Duo 1 and the Chameleon 5 Cool Tones Set. The Butterfly Block is one of my all time favorite dies and I thought it would be pretty colored in the beautiful cool tones.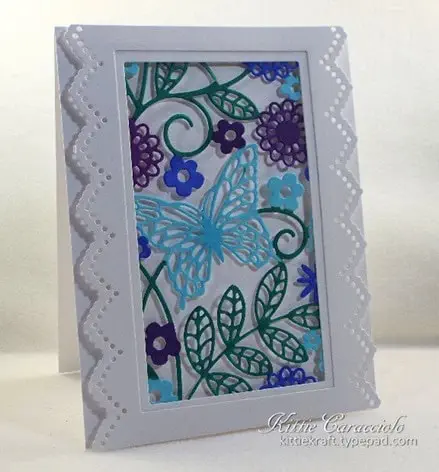 I began coloring the die cut images with the intention of using lighter and darker shades of each of the cool tone colors but found I really loved each color in it's darkest shade so it would really pop against the all white background. What I love most about the set of five markers is how much I love this color combination.  I would never have thought to put these colors all together on one project.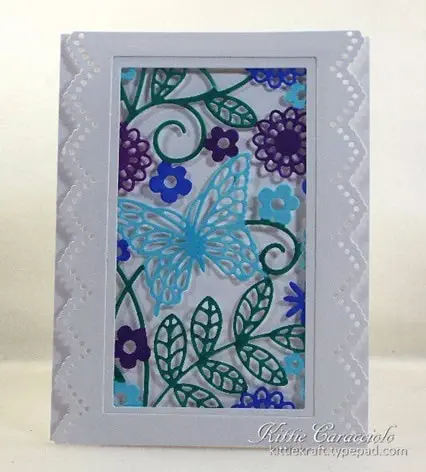 I cut the top frame layer using the decorative border die and then used my Nesting Rectangles die set to cut the frame and matting frame. I attached the frames together with double stick tape and attached the butterfly die to the back of the frame with another layer of double stick tape.  I applied thin strips of mounting tape to the back of the frame as well as a few tiny pieces on the back of the butterfly and flowers and attached it to the card base. I wanted the images to be popped up from the base.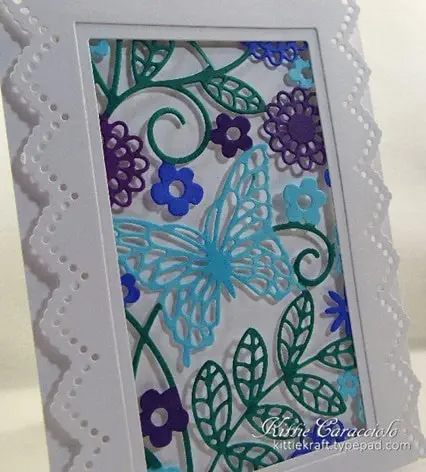 Here's a closer view to show the dimension.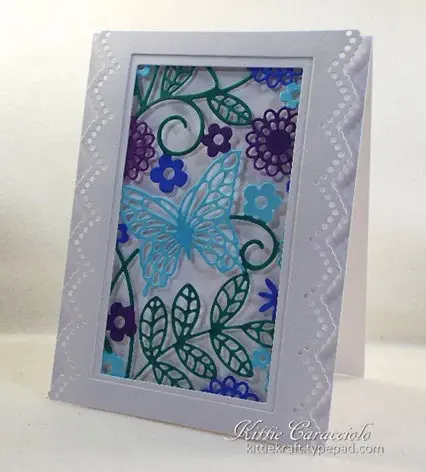 Thanks for coming by today and I hope you have a great day and upcoming weekend.
Card size:  5.50" x 4.25"