Good Sunday morning.  I am hosting the Splitcoaststampers Featured Stamper Challenge this week and we are honoring Lisa Sommerville.  You can see Lisa's Splitcoaststampers gallery here and more of Lisa's work of her blog at Splendiferous Creations. 
Here are the rules of the challenge:
Go to the Featured Stamper's gallery and CASE a card, following these simple CASEing Guidelines:
1. Change 2 or more things on the Featured Stamper's project. It could be a color combo, embellishments, backgrounds, or even the main image could be different — but similar because you don't own the exact image. Please list the changes you made in your description.
2. Give credit to the original stamper and put a link to the original card in your description.
I was inspired by Lisa's Thank You card with the die cut sentiment and floral embellishments.  I kept the die cut sentiment and floral embellishment theme but used a square layout and frame and changed the color combination to pink, white and green. For my project I used the Impression Obsession Ornate Square Frame, Get Well Soon, Foliage and Tiny Flowers.  The square layers were cut using the Nesting Squares.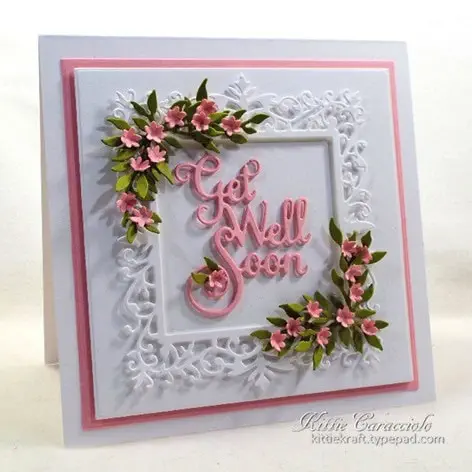 I started by cutting the layers and frame. I attached the pink layer directly to the card base and attached the white layer to the pink using strips of mounting tape.  The frame and sentiment were attached with strips of rolled up double stick tape. The rolled thin layer of adhesive makes it very easy to apply to the back of die cut images with thin borders and yet allows them to be popped up for dimension.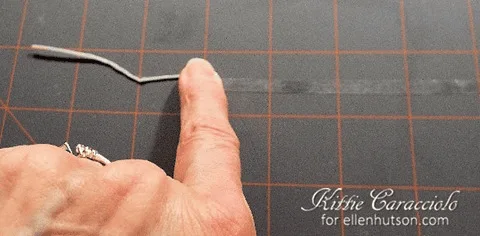 The foliage sections were cut apart and attached to the corners of the frame using glossy accents.  The tiny flowers were formed using my stylus and molding pad and attached to the foliage with glossy accents.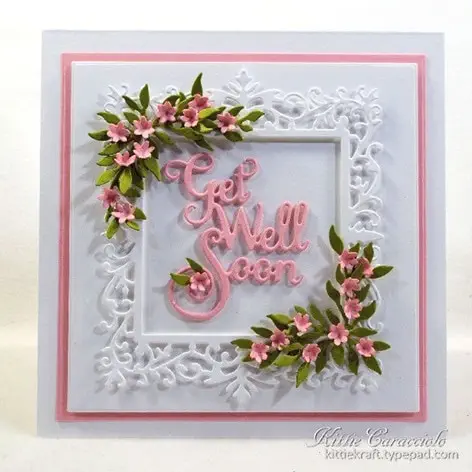 Here's a closer view of the floral sprays and sentiment.  I couldn't resist adding one little flower and leaf section to the S of the sentiment.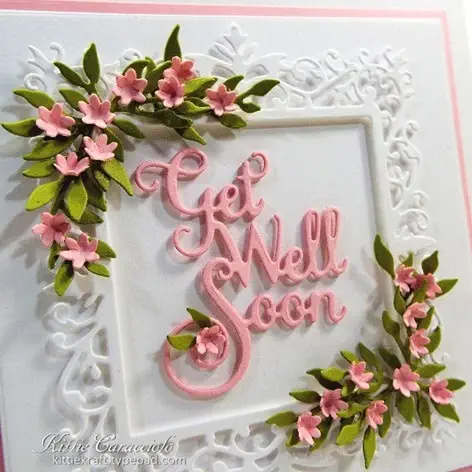 I forgot to mention above that  I cut two sentiments and attached them together with touches of glossy accents to make it appear a little more substantial.
I hope you will come over and check out the home page of Splitcoaststampers where you will find challenges, galleries, tutorials and forums. There's so much to see and learn.  Thanks for coming by today and I hope you have a wonderful Sunday.
Card size:  5.00" square