Good Sunday morning.  My projects today was made for the Splitcoaststampers Inspiration Challenge and the inspiration site was the Pinterest site Style! Black and White Living.  I really love making black and white cards but do don't them very often.  If I do I usually like to add a touch of red somewhere to add a touch of contrast and interest.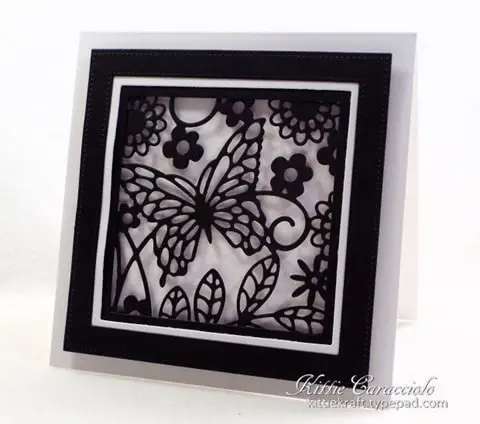 My first card was inspired by the Pebbles with Butterflies.  I applied ATG to the back of the three matting frames and attached them together.  I cut the rectangle butterfly block down to size to fit behind the square matted frame and attached it with ATG adhesive.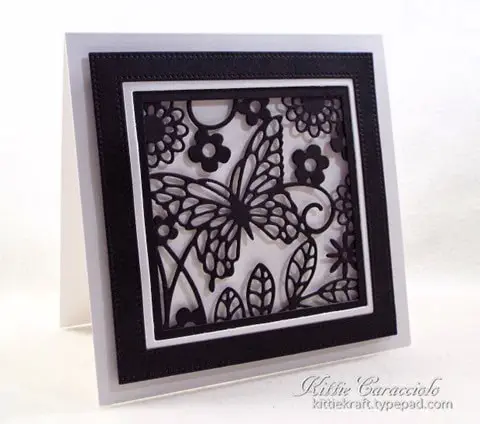 I applied thin strips of mounting tape to the back of the frame and a few tiny pieces to the back of the butterfly and flowers and attached to the card base.  I wanted the cutout to stand a way from the white background.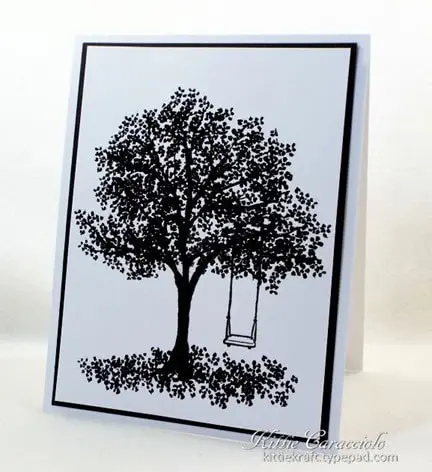 This tree scene was not inspired by any particular piece on the site.  I just thought it would be interesting to try using these images in all black.  I think it is a lonely looking scene with the empty swing but I really like how it turned out.  I stamped all the images using black versafine and embossed with clear embossing powder.  I used the tiny leaf stamp from Coming up Roses to fill in the tree top with leaves and thought it was perfect to use for the ground area also.  I layered the scene with black and attached it to the card base with strips of mounting tape.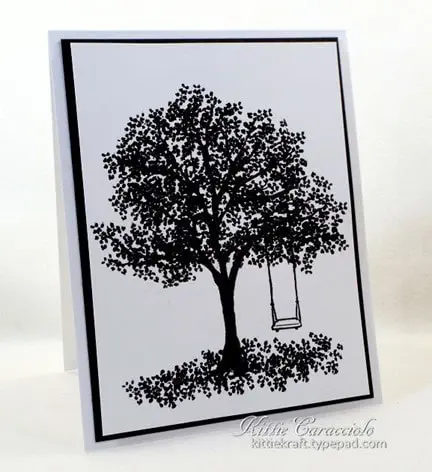 Thanks for coming by today and I hope you have a great Sunday.
Card sizes:  Butterfly 4.50" square     Tree 5.50" x 4.25"