Good Monday morning. I had such a nice holiday weekend.  I sure hope you did as well.  I had fun playing with some of my new dies from Impression Obsession that I'll share with you this week.  My project today was made using the new Split Tree die to be the main focal point of my sparkly winter scene.  I filled my scene with a singe deer from the Deer Pair, Bunnies from the Rabbit Set, Cardinals and lots of sparkly Fir Sprigs.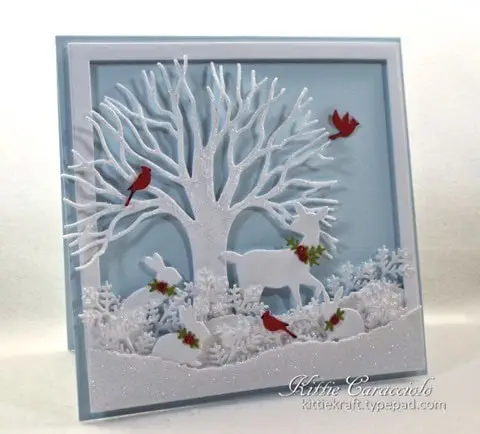 I placed the two tree sections together when I ran through my Big Shot Express  to create a full tree.  They can also be used separately on the edge of a card like a gatefold card.  I applied Cosmic glitter glue to the branches and sprinkled clear glitter and set aside to dry.  I cut the frame using Nesting Squares and applied double stick tape to the lower back to attach my hand cut ground snow sections.  I applied thin strips of mounting tape on the back of the frame and attached to the card base. I cut one additional ground snow section and attached to the front of the frame.  I applied glitter glue to the ground sections, sprinkled with clear glitter and allowed to dry.  I cut several pieces of fir sprigs, applied glitter glue and glitter and set aside to dry.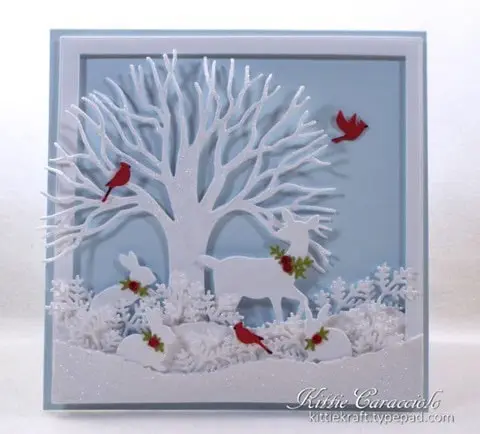 I cut green fir sprigs and punched 1/8" red circles to use on the necks of the animals. I cut off tiny portions of the fir sprigs and attached to the necks with glossy accents. I attached the red punched circles with glossy accents and applied red stickles to add an additional touch of sparkle. The animals were attached in the scene with mounting tape and the birds were attached with glue dots.  I finished by tucking the frosty white fir sprigs in around the animals and attaching with glossy accents.  Sadly the pictures don't show how pretty and sparkly this scene is. I can't explain about how much I love creating snowy nature scenes for my holiday cards. The little pops of red seems to make the scene come alive.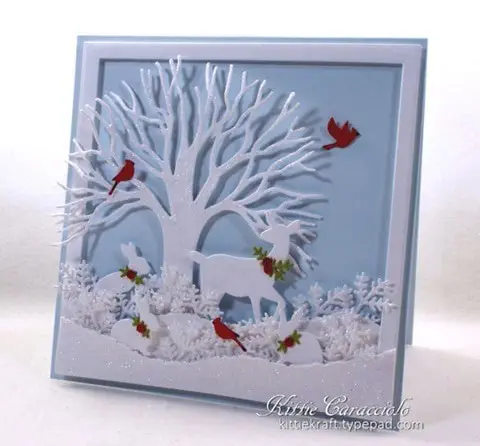 In my Sunday post I suggested you die lovers may want to ask Santa for a Dremel to help file down the wire edges when you cut dies apart. Today I would like to suggest asking Santa for a Big Shot Express. I've had mine for several months now and I just can't say enough about how much I enjoy having this tool.  If you do lots of die cutting like me then you definitely need to be a very good girl or boy and put this on your Santa wish list.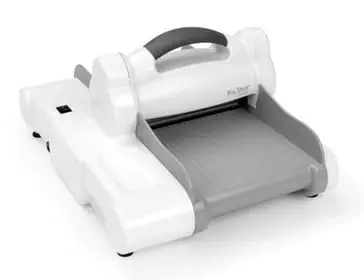 Last thing is the sales reminders. Check out Ellen Hutson's Cyber Monday 20% off 10 year Anniversary Sales,  Impression Obsession Annual Sale and Stamp-n-Storage Holiday Sale..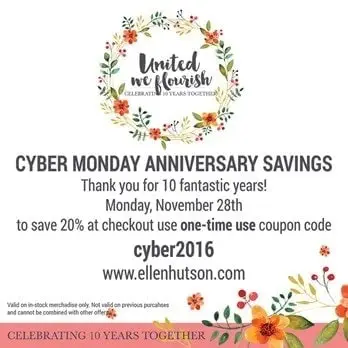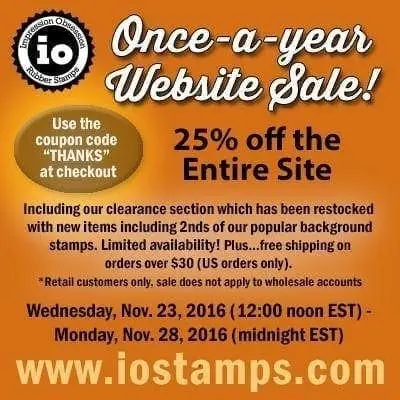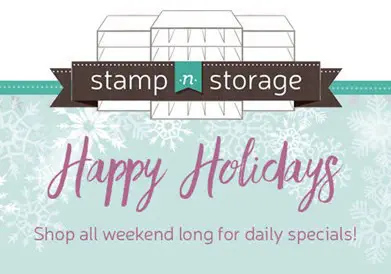 Card size:  5.50" x 4.25"
Save