Good Saturday morning.  My project today was made using the new Impression Obsession Scribble Heart paired with Foliage and Tiny Flowers.  The sentiment is from the Forest Flowers Stamp Set.  I had been giving thought for a while about how I would like to use the Scribble Heart.  I finally decided it would look beautiful as a heart shaped wreath with foliage and flowers.  I couldn't resist doing it in red which makes it look like a Valentine but I think it can be used for any occasion.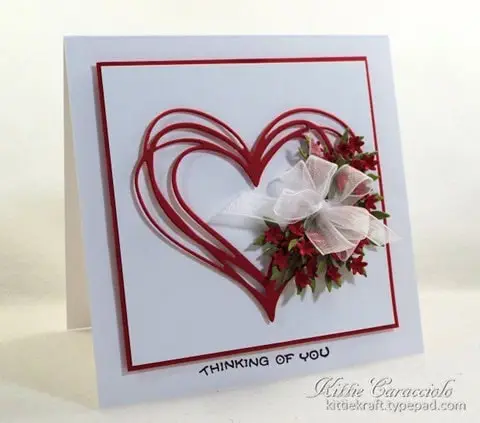 I started by placing my card base in my MISTI and securing it in place with the magnets.  I placed the sentiment stamp along the lower edge of the card where I wanted it to be stamped, lowered the top of the MISTI to attach the stamp, applied black versafine ink and stamped the sentiment.  I attached the white and red layers together with ATG adhesive, attached mounting tape to the back and attached it to the card base.  I cut the heart die and attached thin strips of mounting tape to key spots on the back and attached it to the white and red layered square.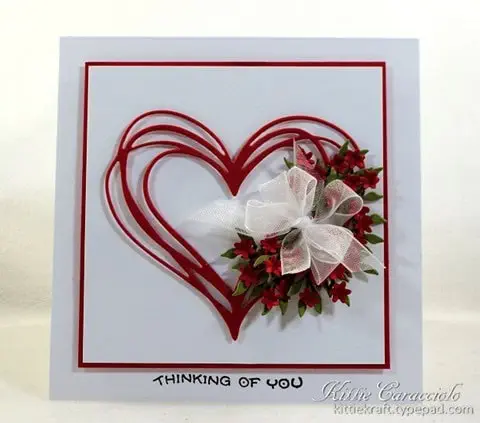 I cut a foliage pieces apart to create smaller sections to use for the floral arrangement.   I formed the tiny flowers using my stylus and molding pad and attached them to the foliage using glossy accents.  I tied a small multi loop bow and attached it to the heart using glue dots and then tucked the floral foliage sections in under the bow and attached them in place with glossy accents.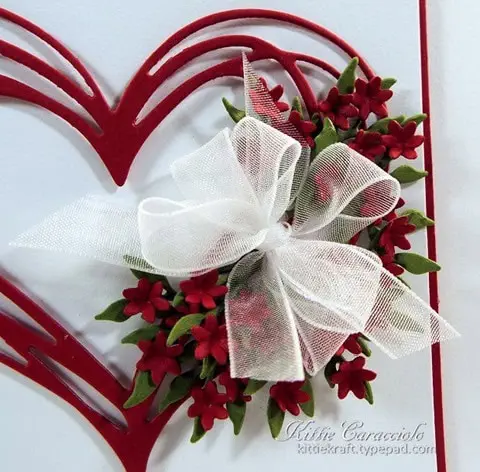 Here's a closer view of the flower arrangement.  I like how the heart creates the appearance of a wreath with the flowers and foliage.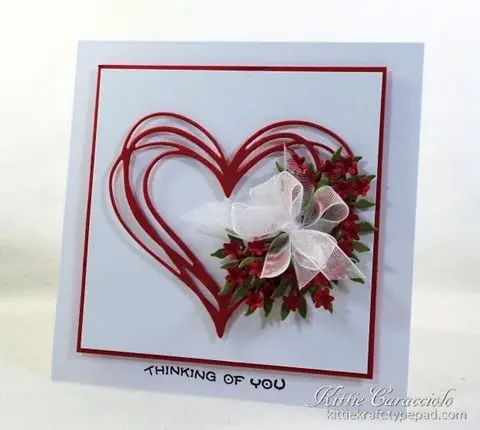 Thanks for coming by today and I hope you have a great weekend.
Card size:  5.00" square
Save