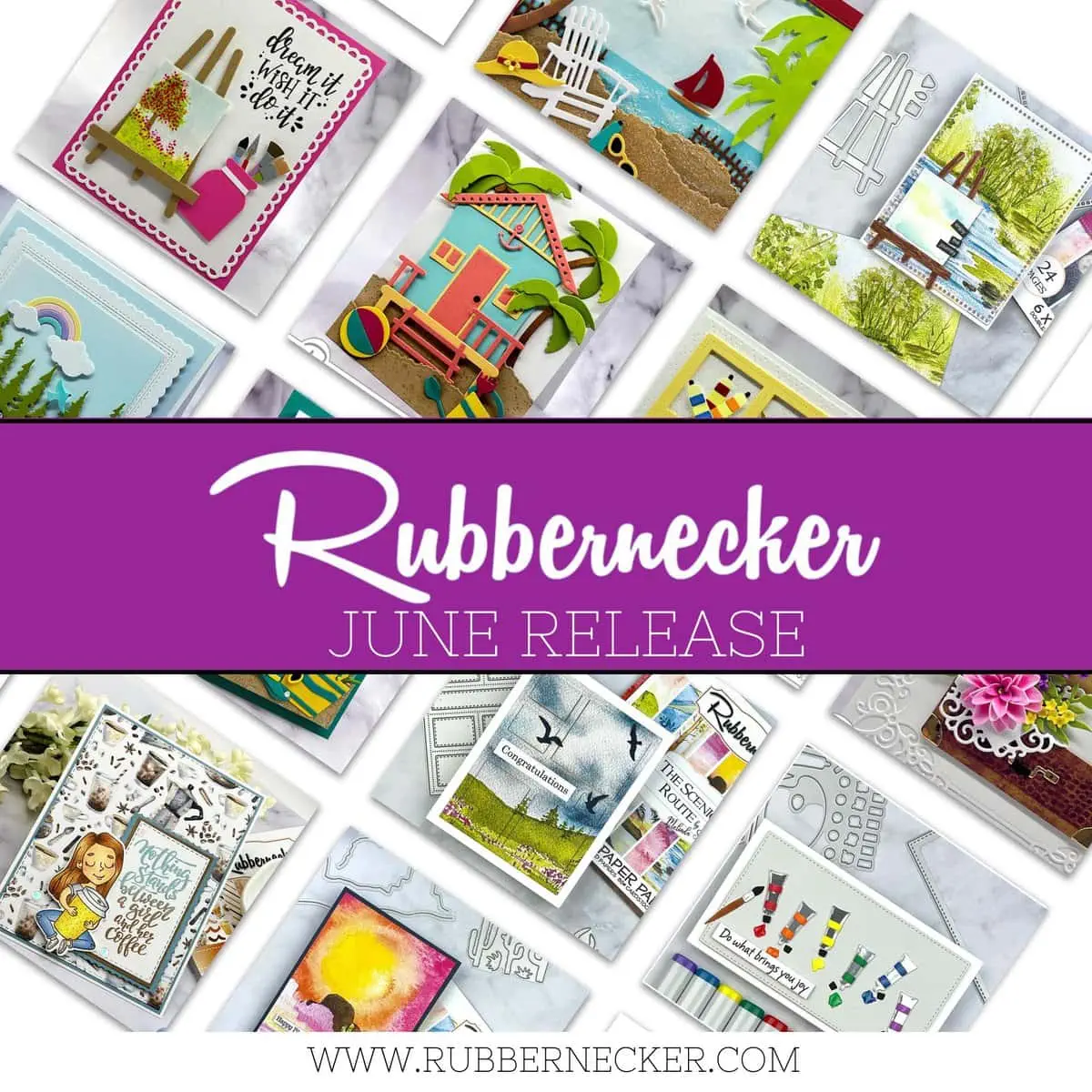 Come see what's new in the Rubbernecker June 2023 Release – SO many fun new things!
OOh – I love new goodies! And today I get to share with you some of the projects I've made with the new things from the Rubbernecker June 2023 Release. There are so many dies and I am LOVING all the ways they can be used together and mixed with other items. Let me share some of my cards and then we can talk about what else there is.
For the world traveler or just a fan of a classic element, this new Suitcase die combined with the new Decorative Rectangle #2 die almost seem to be made for each other. I added in some details made with Rubbernecker's Stackable Flowers and Leaves #1, Tiny Flowers #2 , Branches and Leaves and Sea Kelp.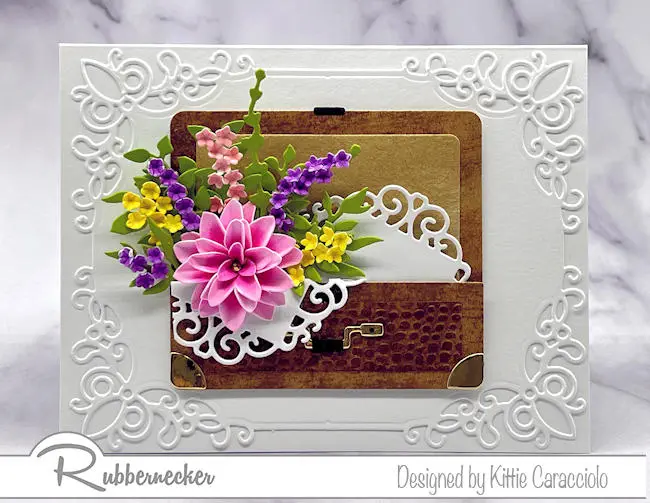 Next for the perfect beachy vibe, I used the new Shed Beach Shack add on with the Shed die and accented it with Palm Trees, Deckle Hills and Sand Toys. Did you ever think something as humble as a shed could turn into so many things?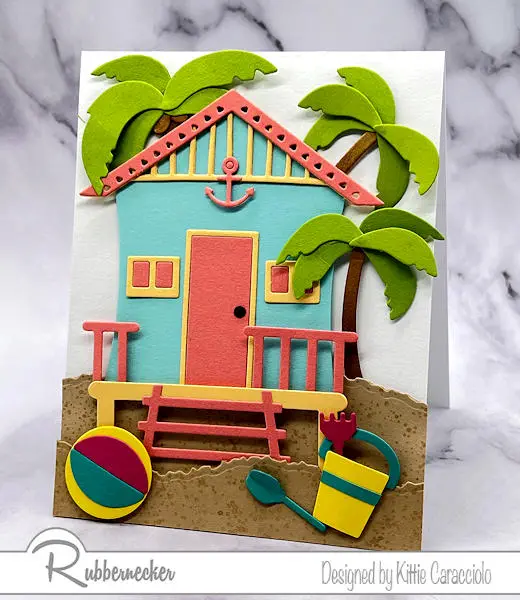 Now for our artist friends, I used this new, versatile Painters Set with the Nested Scallop with Half Holes and Crafty Phrases, along with a little handmade "painting". I have a post coming soon where I share how to make this card and it's so easy!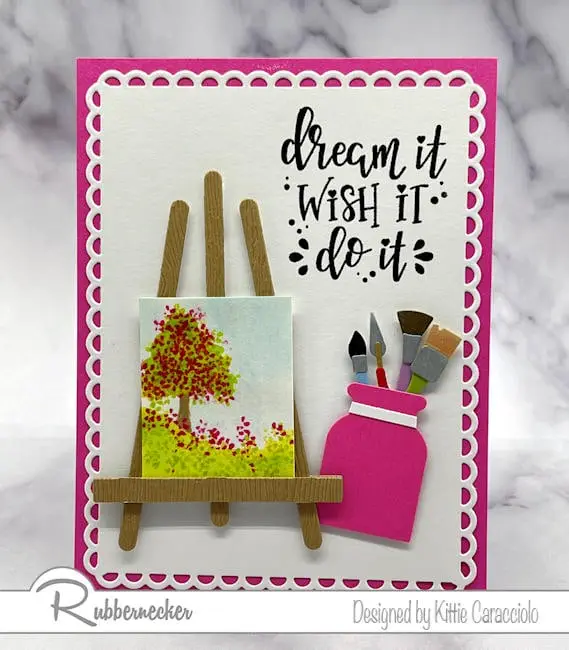 Here's another card perfect for someone who either is an artist or fancies themselves to be one – art IS for everyone! I used the new Art Set with the Window with Pierce to make the little frame and then added a background with the Diamond Pierced Cover.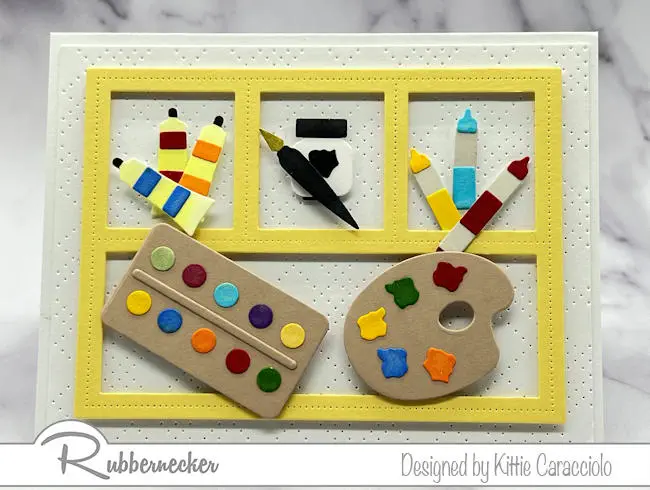 I just love this new little Rainbow and Clouds die set and can see so many ways to use it. Today it sits above an Evergreen Forest, Slimline Grass, Grass #2, Tiny Flower Buds, Small Birds all set in a little scene made with the Retired Square Combo OPC.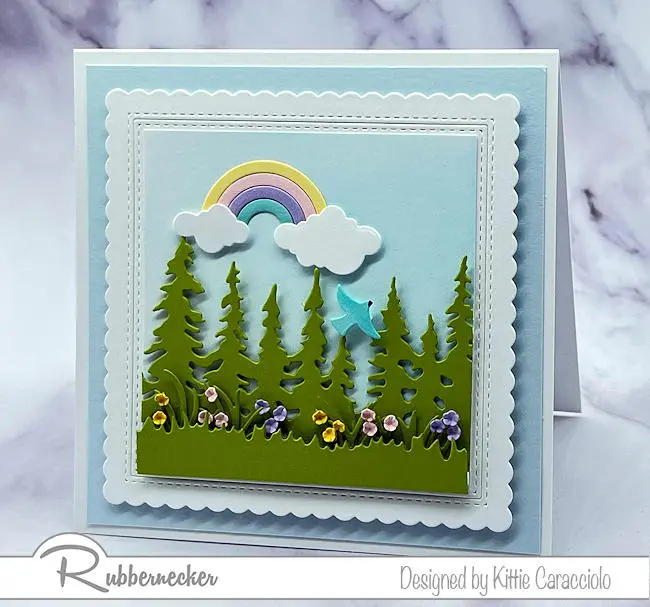 I used the Rainbow and Clouds die set again here for the sun and added it to the new Palm Tree Frame, with some Seagulls, Beach Chairs, Beach Bag and Deckle Hills for the sandy shore.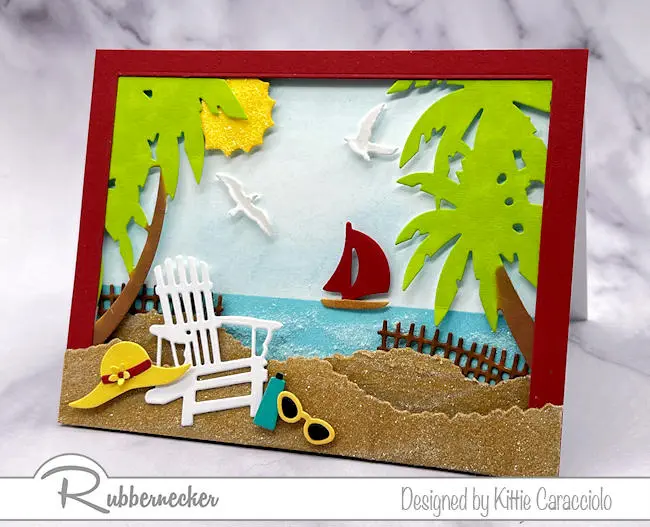 I cannot get over how fabulous this red white and blue color scheme looks using the new Scuba Set with the Slimline Filmstrip! What a fun nod to summer!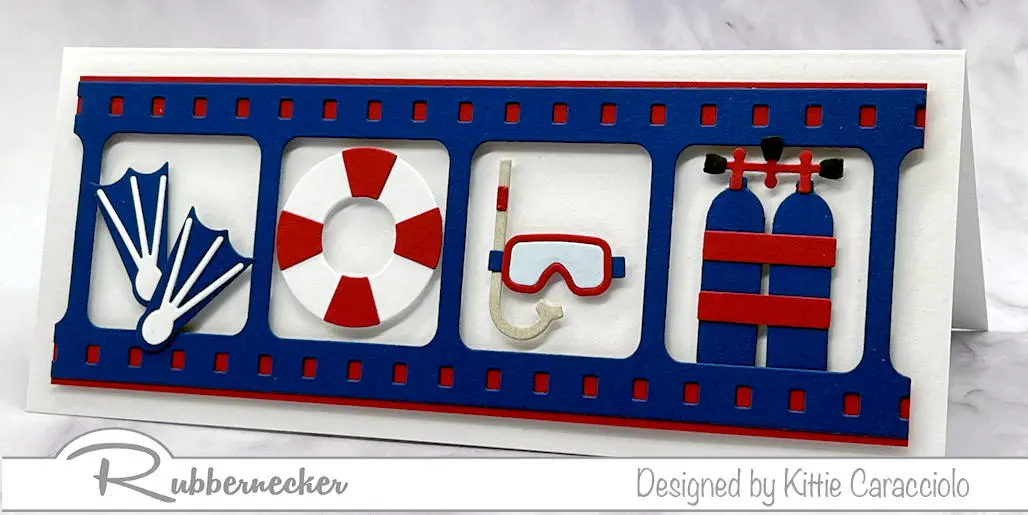 These summery, classic chairs are everywhere so the new Adirondack Chair Front and Back, set lets you place these anywhere in a scene for some instant details. I set mine on the beach with Beach Umbrellas, Slimline Clouds, Beach Bag, Deckle Hills, Grass #2 and used the Clouds Stencil to build a pretty background.
And last – just for today! – I used the new Decorative Rectangle #2, with the Welcome Spring 6×6 Paper Pad for another super easy card – let the pattern and the dies do the work! – and added a sentiment from the Best Friends set for a fast and gorgeous card.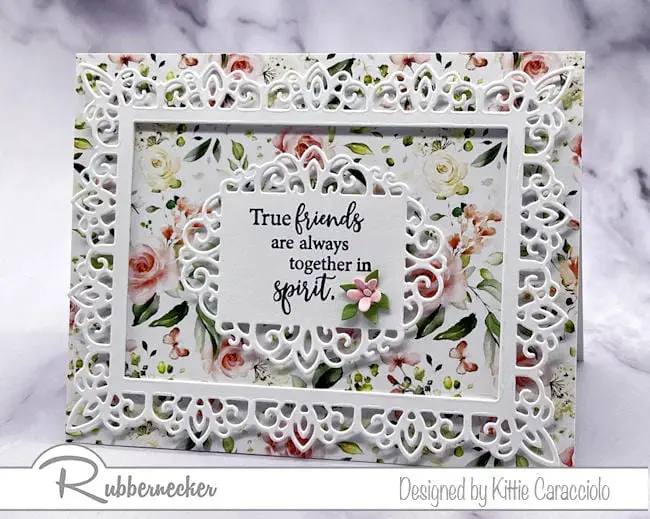 There are also three new absolutely STUNNING paper pads in this Rubbernecker June 2023 Release so I recommend you get on over to the store and see what you just have to have. It's all fabulous and it's all perfect timing for this summery season!
| | | |
| --- | --- | --- |
| 5614D Decorative Rectangle #2 Die | 5613-01D Adirondack Chair Front/Back Die | 5613-02D Shed add on Beach Shack Die |
| 5613-03D Scuba Set Die | 5613-04D Suitcase Die | 5613-05D Palm Tree Frame Die |
| 5613-06D Rainbow and Clouds Die | 5612-02D Painters Set Die | 5612-01D Art Set Die |
| 2020 Java Good Time 6×6 Paper Pad | 2019 Watercolor Beauty 6×6 Paper Pad… | 2018 The Scenic Route 6×6 Paper Pad… |