Good Sunday morning.  I have a birdhouse project to share with you today using the new Sizzix ScoreBoards Birdhouse.  I used Ellen's Craft-a-Board to make the house and painted it with Distress Crackle Paint. I was very surprised by how fast and easy this little house went together.  It only took a few minutes.  It was what I did to it after that that took a long, long time.  LOL!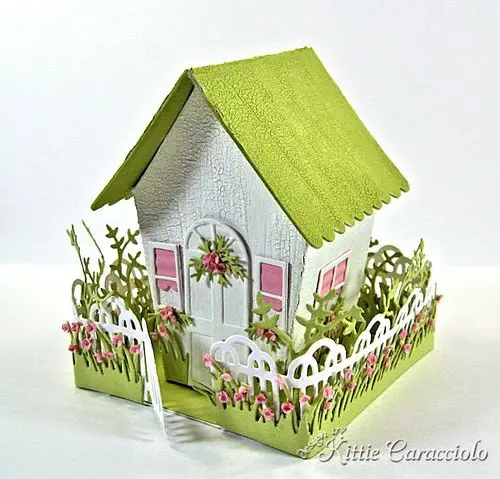 I assembled the house and painted it with white picket fence crackle paint. I painted the roof with shabby shutters crackle paint. I heated both sections with my heat gun as I am always too impatient to wait for the paint to dry on it's own. I attached the roof to the house to complete.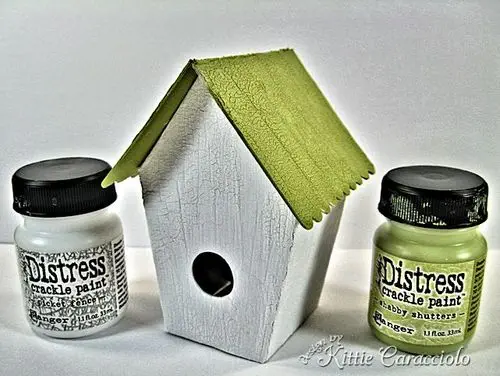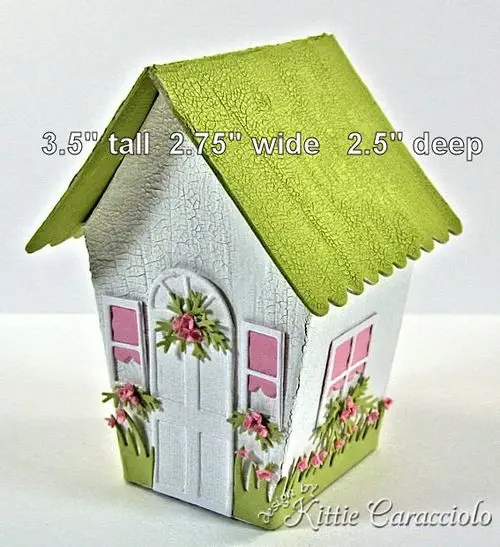 I decorated the house with Impression Obsession Door and Window set and grass, foliage and flowers. I cut one window in half to fit on both sides of the door and added one on each side of the house.  I couldn't resist adding tiny crimped blinds and finishing the windows with floral foliage and flower sprays.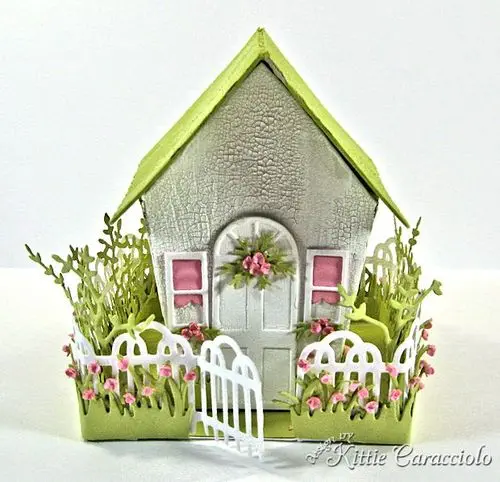 I created a base for the house by cutting a piece of cardstock, scoring all four sides, cutting out the corners, folding all the sides up and securing with small strip of cardstock attached to each corner.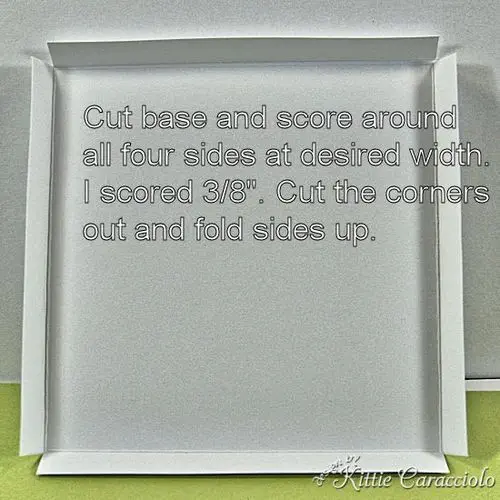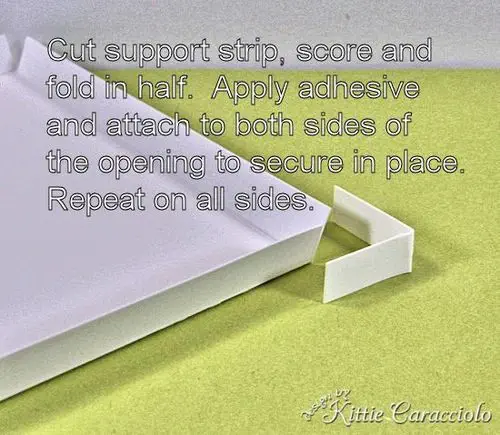 I cut several sections of Impression Obsession arched fence, grass border and My Favorite Things fresh cut grass. I cut out a small section of the front base wall for the fence gate opening. I attached the fence sections together and then attached all around the base of the house. I followed by adding the grass border sections on top of the fence and finished by attaching the fresh cut grass. I cut a piece of green cardstock and attached in the base and attached more fresh cut grass around the inside base. As an afterthought I added pieces of the Memory Box grand oak to the inside of the fence line to add softness and garden feel to surround the house.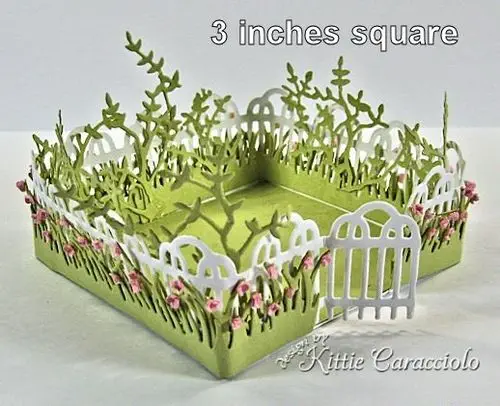 If I ever do this again I will add the tree sections and then cover with the inner grass border to cover the trunk sections for a more finished look.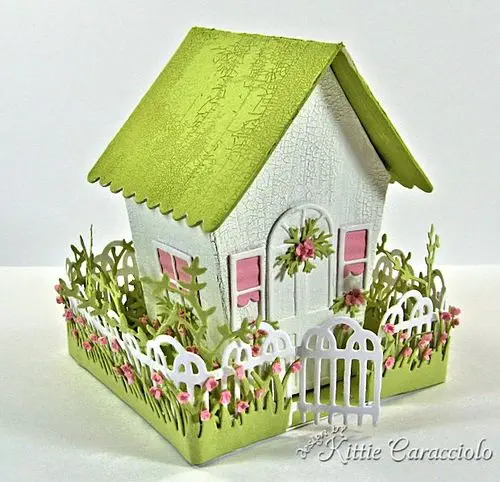 I hope you have enjoyed my Garden Birdhouse Scene.  Have a great day and thanks for stopping by.
Paper:  Spring Moss, White, Pink    Accessories:  Sizzix ScoreBoards Birdhouse, Impression Obsession Door and Window set, Arched Fence, Grass Border, Border Duo 2, My Favorite Things Fresh Cut Grass, Memory Box Grand Oak Tree, Flower Mound, Martha Stewart Branch Punch, Shabby Shutters Crackle Paint, Crimper, Heat Gun, Glossy Accents, Stylus, Mounting Tape, Metal Adapter Plate  , Glue Dots  , Paper Piercer  , ATG  , Big Shot  , Teflon Bone Folder, Guillotine Paper Cutter