Good Tuesday morning.  I had this bright designer paper on my desk from my project for yesterday's post and thought I may as well make a clean and simple, fast and easy project using it and pairing it with the Memory Box Butterfly Vine Border and my favorite decorative border with the Impression Obsession Border Duo 1.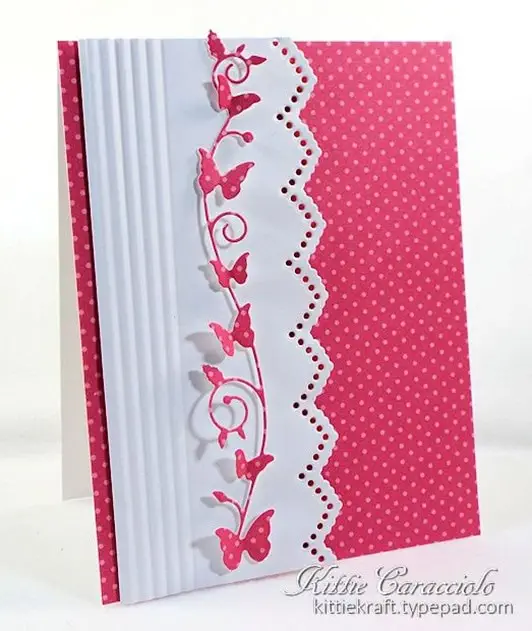 I cut the white decorative layer, crimped one side to add interest and dimension and attached to the card base with mounting tape.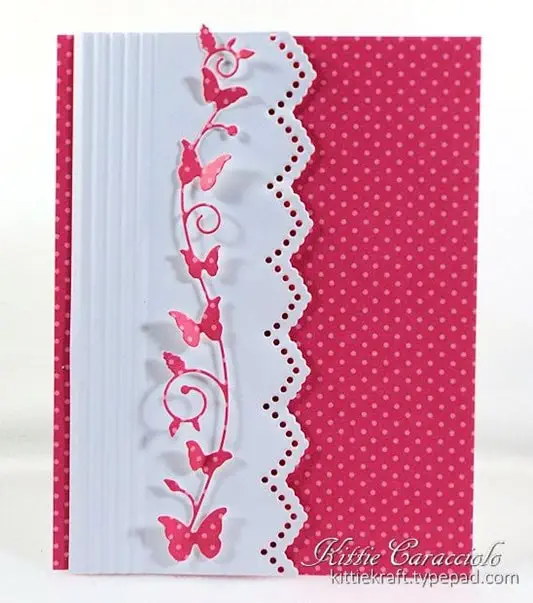 I cut the butterfly vine using the designer paper knowing it would pop against the white layer. I attached it using rolled glue dots.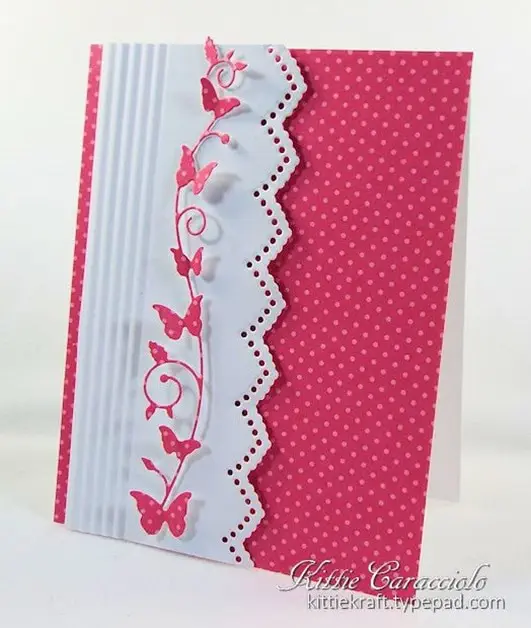 Do you ever need to make a fast card for someone's birthday or get well?  This only took fifteen minutes and yet packs a cheery punch with the bright polka dot paper and white scalloped border.
I appreciate you stopping by today.
Card size:  5.5" x 4.25"   Paper:  Papertrey Hibiscus Pattern Pack, White