Good Friday morning.  I have a quick after work project to share with you today.  I had the Impression Obsession Flourish still out on my desk from last night and thought I would use the Fancy Cutout Border to create a background for another floral project.  I made the flower using the My Favorite Things Layered Rose and added way too many Memory Box Butterfly Delights.  LOL!  I can't seem to stop myself when I start adding butterflies to a card.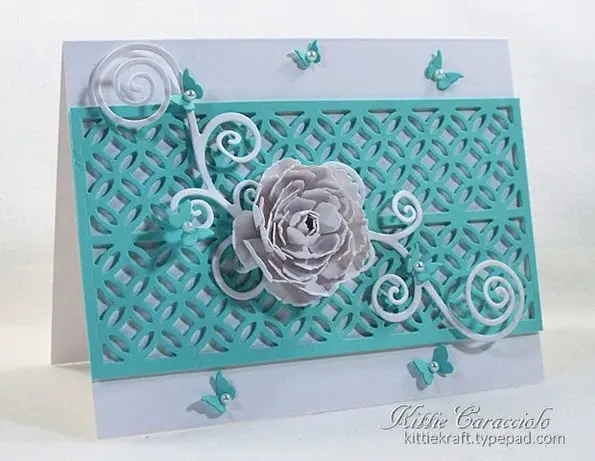 I used the border twice to cut the background layer.  I love my magnetic platform.  It makes lining up a die to for multiple cuts a breeze. I attached mounting tape to the back of the layer and attached to the card base.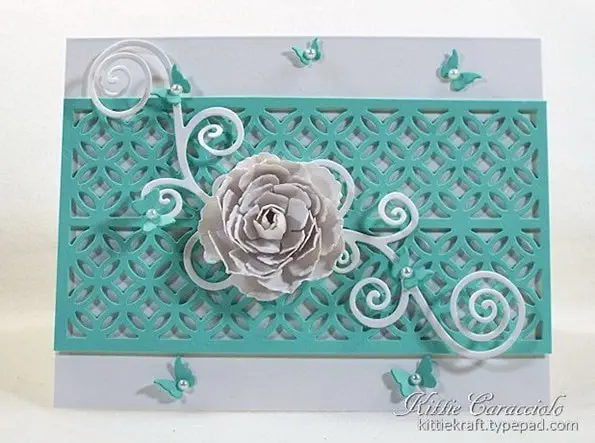 I cut the flourish sections, formed them light and attached to the card base with glossy accents. I cut the flower sections, formed them with my molding pad and stylus and assembled using glossy accents. I cut an extra of the largest section to create a fuller base for the flower and an extra of the smallest to create the center bud.  I applied glossy accents to the petals and rolled and held them shut until they remained in place.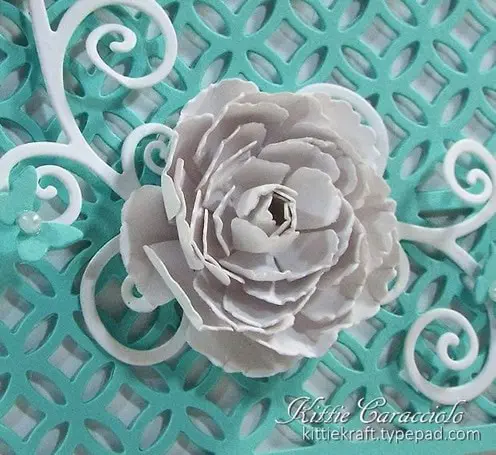 Here's a closer view of the flower so you can see all the different layers and the tiny bud.  I like how it turned out.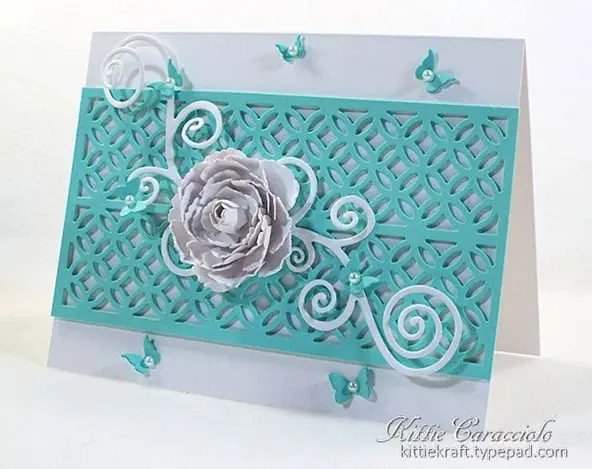 Thanks for stopping by and I hope you have a wonderful weekend.
Card size:  5.50" x 4.25"