Good Saturday morning.  My project today was made using the Lifestyle Crafts Flower Embossing Folder Set.  This is a little out of the box for me for me but I had lots of fun water coloring the flowers in one of my favorite color combinations.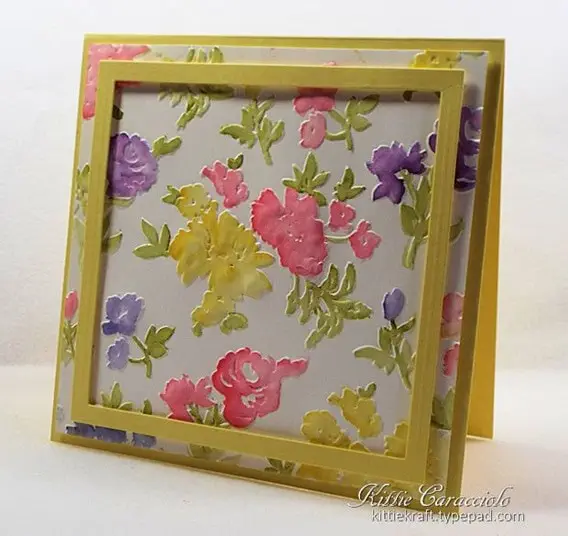 I wanted to watercolor the embossed flowers so I used a piece of hot pressed watercolor paper.  I used a waterbrush and dipped directly into reinkers for darker shades of color and lightly dipped directly on the ink pad for lighter shades.  I heat set the ink and then turned the paper over onto my molding pad and lightly rolled my stylus over the flower areas to add just a little more definition.
Hint:  I use the lids of each ink pad as a palette for reinkers.  I add a tiny drop of reinker in the lid, use what I want and the rest will be there the next time I need to use it.  To me it is so much easier than trying to pull out a palette and it also saves on ink.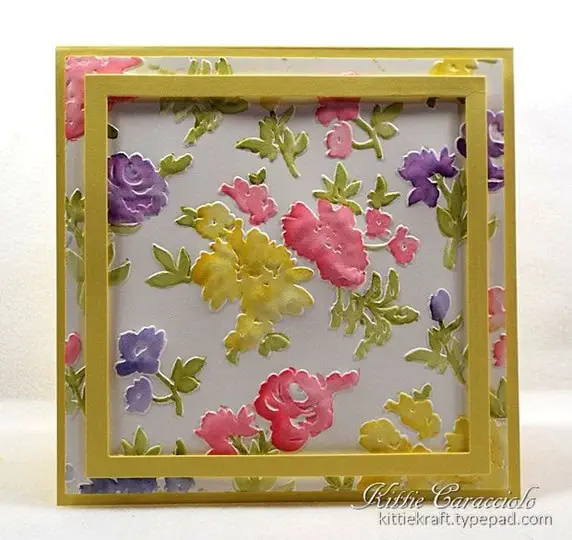 I cut the frame by placing my cardstock on my magnet platform and placing the both square dies face down together, lining them up and cut.  The magnet platform makes lining dies up evenly a breeze.
I mounted the flower layer to the card base with mounting tape and then attached the frame with an additional layer of mounting tape.  The popped up layers adds interest to the project, especially since the main focal layer is fairly flat surface.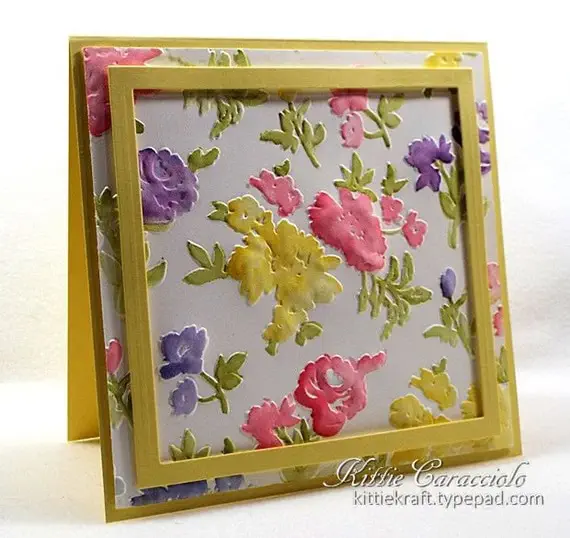 I really love how this turned out.  It is so bright and cheery.  I wouldn't mind have an accent wall covering somewhere in my house with this pattern. 
Thanks for stopping by and I sure hope you have a wonderful weekend.
Card size:  5.25" square