Good Sunday morning.  Have you taken any of the Online Card Classes?  I registered this past week for the Watercolor for Card Makers class and it is chocked full of techniques. I have had a wonderful time watching the video tutorials and have been inspired to get out a stamp or two to try my hand at creating a faux watercolor scene. I couldn't resist adding a few die cut butterflies for a little dimension. Here's what I came up with.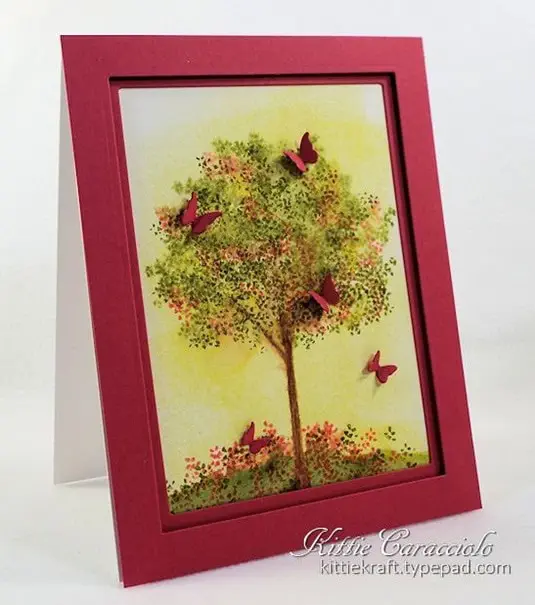 I started by stamping in the tree top using the mini fern from Kittie Kits Outdoor Master.  I stamped in light and dark green, yellow and dark pink.  When I was finished I lightly touch the lots of the little dots with a wet brush for the watercolor effect.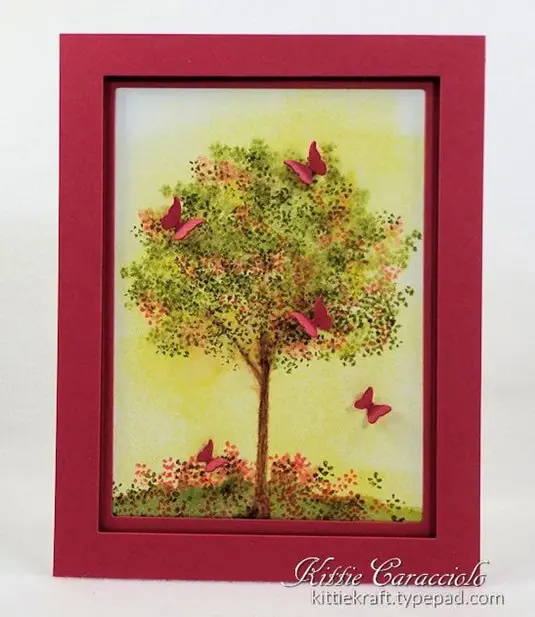 I sketched in the tree trunk with a brown marker and filled in with my wet brush.  I added green grass to ground area and added the appearance of flowers in pink with the mini fern.  I used an Inkssentials ink blending tool to sponge yellow around the tree.  It really isn't as bright as it appears in the picture. I finished by framing with a double mounted frame and adding a few tiny butterflies for interest and a touch of dimension to the flat surface.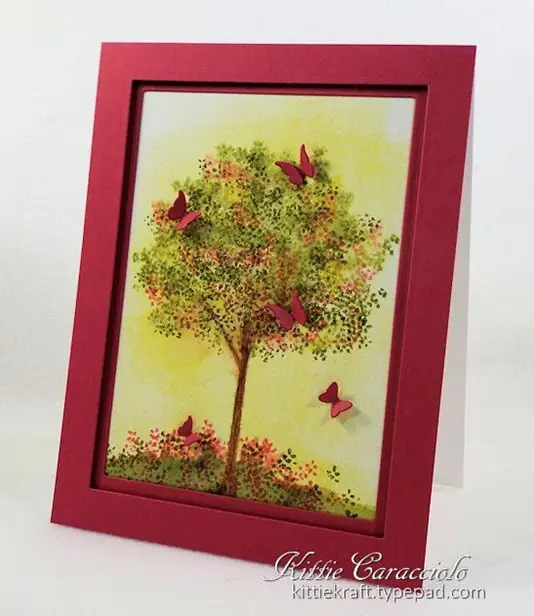 Playing with my Kittie Kits and brush takes me back to my beginnings in paper crafting.  I need to play with ink and brushes and get my fingers inky more often.
Thanks for stopping by and I hope you have a wonderful Sunday.
Card Size:  5.50" x 4.25"