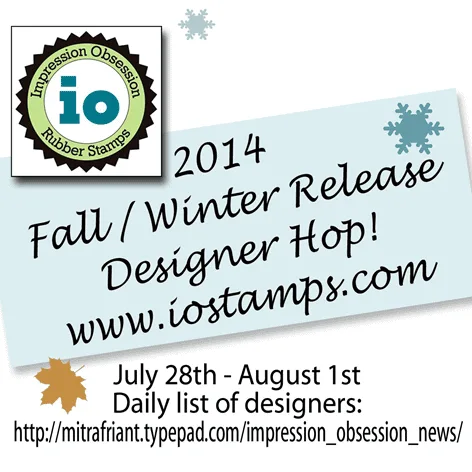 Welcome to day 4 of the Impression Obsession Fall/Winter Release Designer Hop.  We have some beautiful new stamps to share and gift certificates to give away each day!!!  You will want to hop on over to the Impression Obsession design team blog to get all the details. I know you are going to love all the team projects you are going to see this week.
Today's hop list!
Kittie Caracciolo  (that's me)
My project today was made using the new Gingham Texture stamp paired with the Twig Wreath, Fir Sprigs and candy canes from the Bare Christmas Tree set.   
The wreath made with evergreen, candy canes and red multi loop bow with the gingham background is the perfect combination for an old-fashioned Christmas card. I started by attaching the gingham stamp to the mega mount, applied red ink and stamped on white cardstock. I layered it with red and white cardstock and attached to the card base with mounting tape.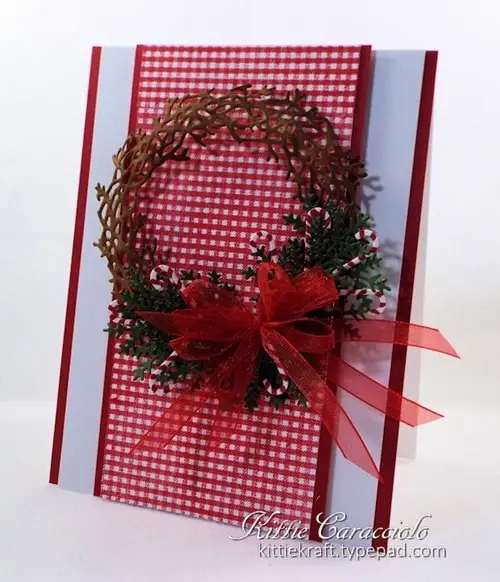 I cut the wreath using kraft cardstock and applied brown ink to it using a Color Box stylus  and foam tip.  I laid the wreath face down on my molding pad and formed it with the stylus.  I cut several pieces of evergreen and attached to the wreath to create the foliage spray.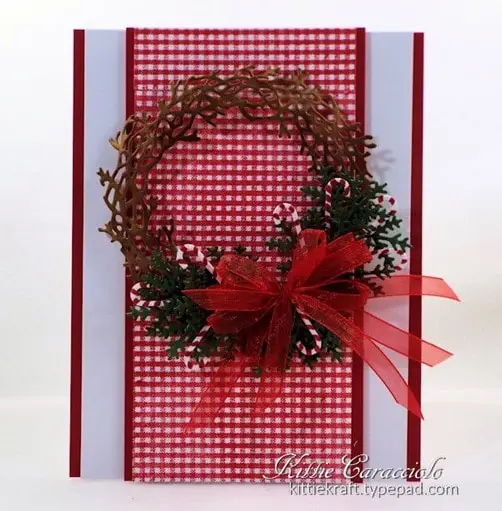 I cut several candy canes in white and applied the red stripes with a red marker.  I attached the red bow with glue dots and tucked the canes into the evergreen and attached with glossy accents.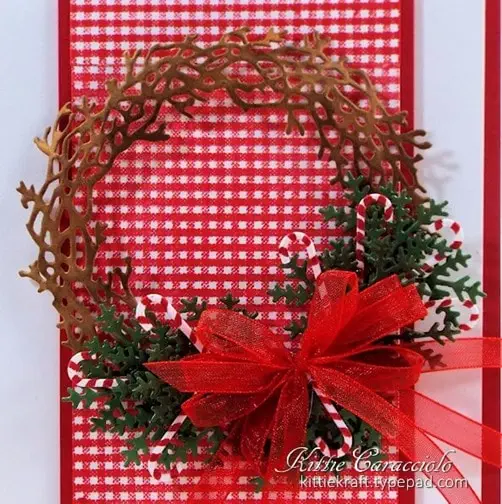 The darker green cardstock made it a little hard to see the candy canes in my other photos so I took a close up so you could see them better.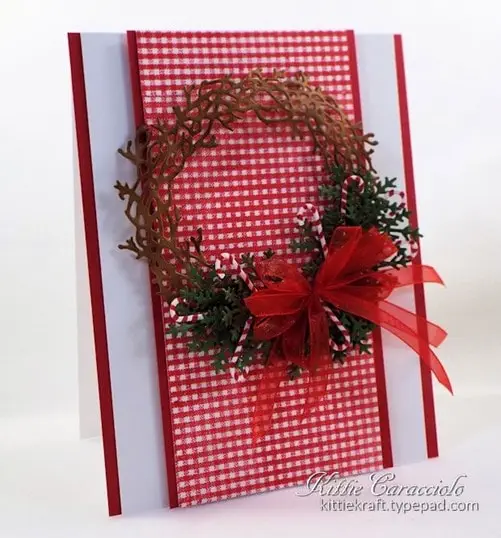 I hope you have been enjoying see all the other design team members projects. Thanks for stopping by and I hope you have a great day.
Card size:  5.50" x 4.25"