Good Monday morning.  I have another fall leaf project to share with you today.  I had a couple sheets of glossy cardstock in my stash from last year that I had colored with Adirondack alcohol inks. I used one of the frames from the Circle Shaker frames set as a base and made a partial wreath of leaves using the Leaves Set and paired it with deer from the Deer Trio. I created the embossed background with the Lifestyle Crafts Wood Grain embossing folder. 
Check out my Leaves with Alcohol Inks step by step tutorial if you would like to see how I applied the alcohol inks to the cardstock.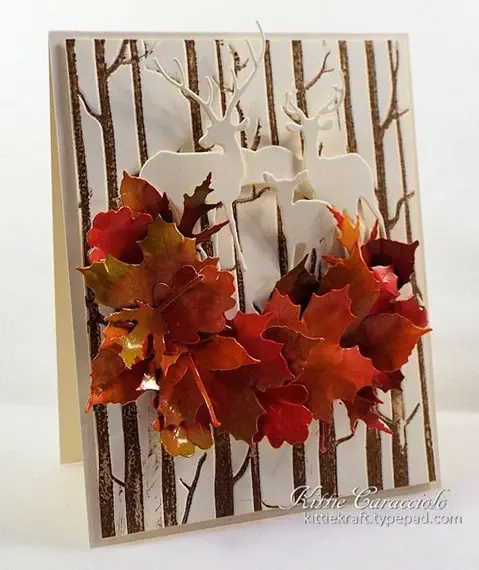 I started by applying gathered twigs ink with a brayer on the embossing folder and embossing a piece of cream cardstock to create the tree background.  I attached the the embossed layer to the card base with strips of mounting tape. I attached the circle frame to the embossed layer with mounting tape to create the base for the wreath.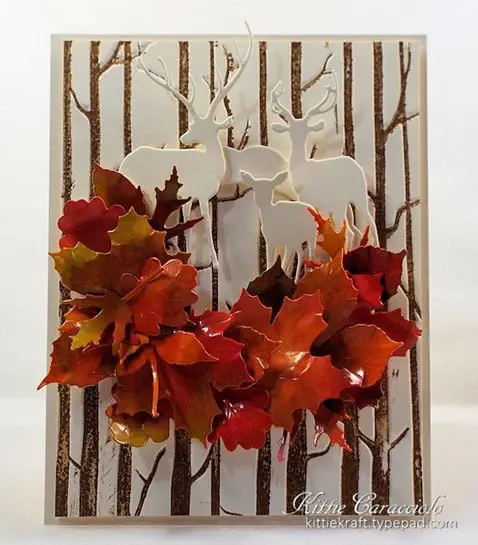 I randomly attached the leaves around the circle base using glossy accents.  I turned them in all directions to create a natural looking design.  I finished by attaching the three deer with mounting tape.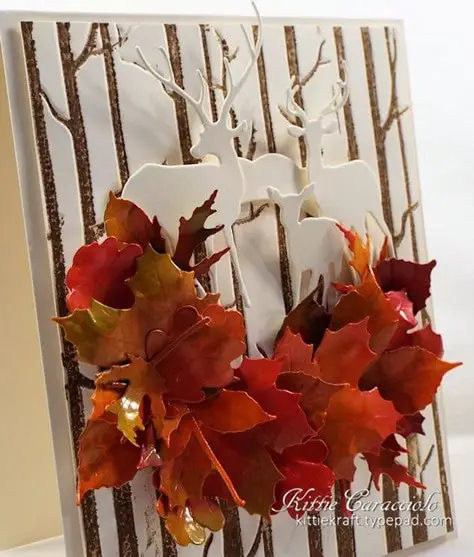 Here's a closer view.  I started to color the deer but finally decided leaving them plain would make a statement without distracting from the dark brown trees in the background.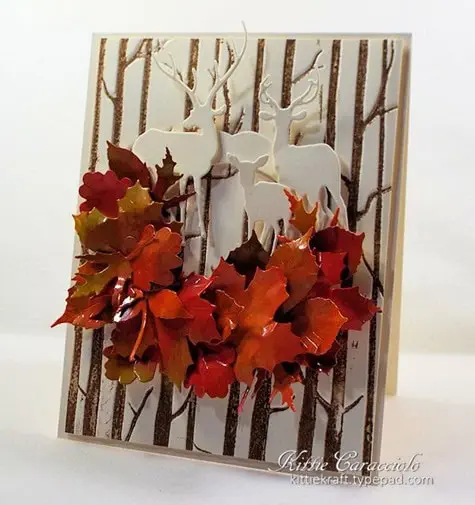 Thanks for coming by today.  I hope you have a great week. 
Card size:  5.50" x 4.25"