Good Saturday morning.  I have made plenty detailed Christmas cards and have to admit how much I love them.  But I also love creating clean and simple cards that go together really quickly yet make a lovely holiday statement.  I made a similar card several weeks ago using the Impression Obsession Doves.  I couldn't resist making another only this time placing my doves against red frames with a crisp white background.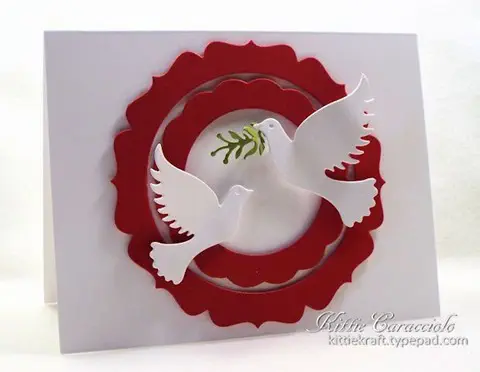 I cut the Circle Shaker Frames in red and attached them to the card base with mounting tape.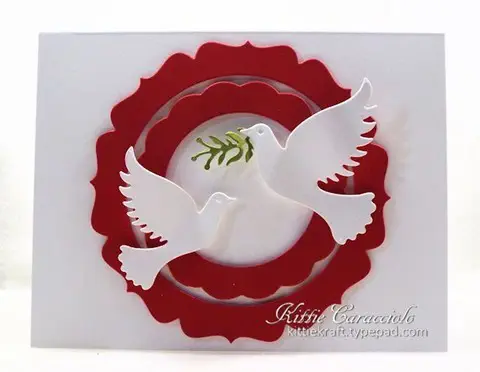 I cut the dove and attached the olive branch to the top dove with glossy accents.  I lightly molded the wings with my fingers, applied a double layer of mounting tape to the back of each and attached them to the card base. I'd say this took ten minutes or less but I love the outcome.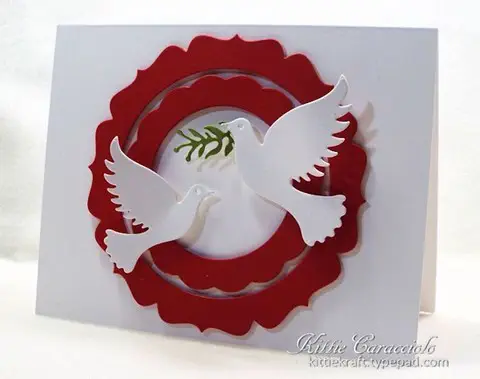 Thanks for stopping by and I hope you have a wonderful pre Christmas weekend. 
Card size:  5.50" x 4.25"