Good Sunday morning.  I had a couple extra chickens and chicks left on my work desk from the rooster and chicken card I posted yesterday. I couldn't resist putting them to use again for my post today and this time paired the Roosters and Chickens set with the Border Duo 1, Large Fence, Rectangle 6-in-1 Frames, Butterfly set, Tall Grass, Grass Border and the Gingham Cover-a-Card stamp.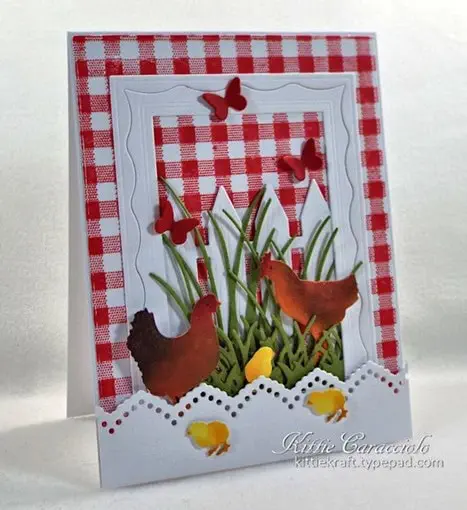 I started by stamping the gingham background on the card base.  I by applied double stick tape on the back of the frame and attached the grass border and fence.  I applied another layer of double stick tape to the frame and attached it to the card base. I tucked a couple sections of the tall grass in behind the grass border and attached with glossy accents. I covered the bottom of the frame by attaching the decorative border with mounting tape.  I thought the eyelet trim was perfect with the red and white gingham.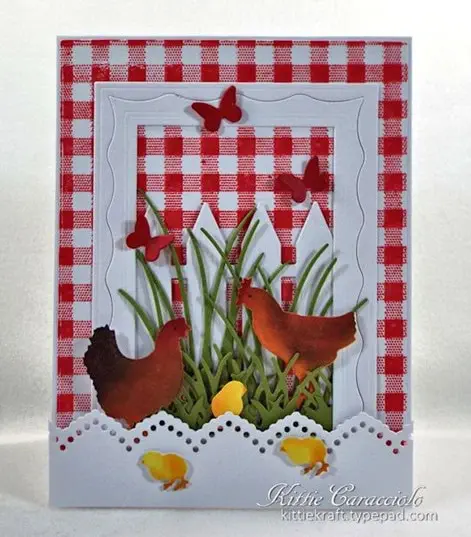 The chickens and chicks were colored by sponging on distress inks with mini applicators.  I attached the chickens and chicks in to the scene with mounting tape. I added the butterflies for the finishing touch.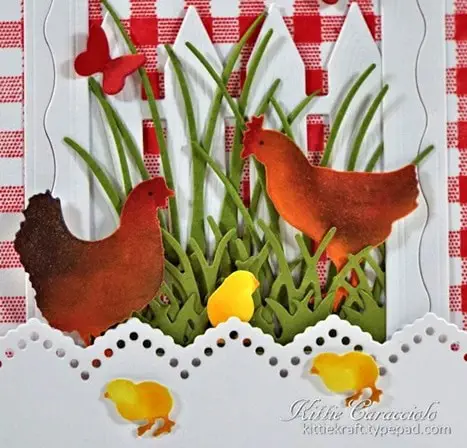 Here's a closer picture of the chickens and chicks. I think the chicks are so cute.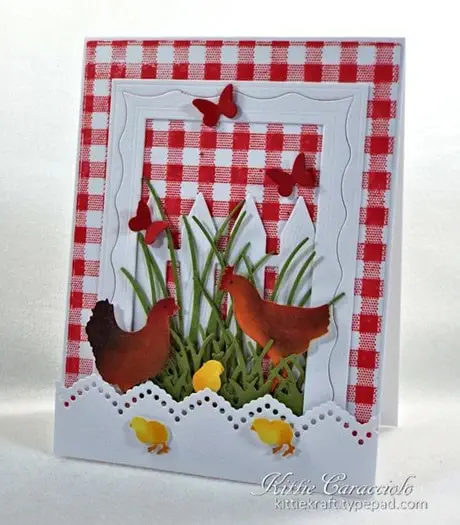 Thanks for stopping by today.  I hope you have the opportunity to get into your craft room and get your fingers inky.
Card size:  5.50" x 4.25"