Good Sunday morning.  I have a cozy country garden cottage card to share with you today.  I love the brightly colored Authentique Treasure designer paper that I used for the background of the card and thought it would be pretty with an all white house in the foreground.  My project today was made using the Impression Obsession Brick House, Square House, Swirl Tree, Rectangle 6-in-1 Frames, Leaves and Stems and Tiny Flowers.  The tiny window box flowers were made with a 1/8" circle punch.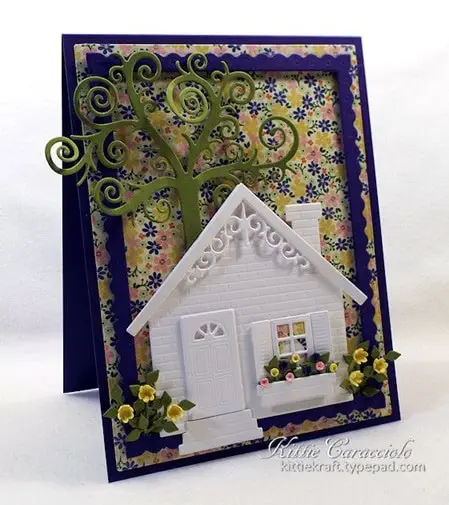 I gathered all the parts and pieces of the house and assembled them using glossy accents, mounting tape an double stick tape.  I modified a second set of stairs to use as the window box by cutting of the third of three sections.  I attached tiny leaves to the back of the flower box with glossy accents. I formed the tiny 1/8" circles with the tiny tipped stylus and attached to the leaves with glossy accents. The box was attached to the house with mounting tape.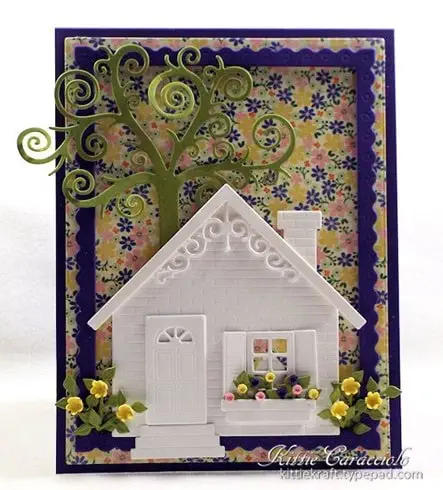 The frame, swirl tree and house were all attached with mounting tape. I shortened six stems and attached three on each side with glossy accents.  I added the larger yellow flowers for the finishing touch.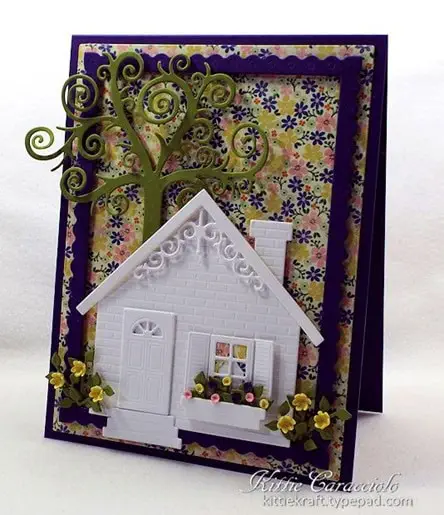 Thanks for stopping by and I hope you have a wonderful and relaxing Sunday.
Card size:  5.50" x 4.25"