Welcome to day 1 of the Impression Obsession Fall/Winter Release Designer Hop.  We have some beautiful new stamps to share and gift certificates to give away each day!!!  You will want to hop on over to the Impression Obsession design team blog to get all the details. I know you are going to love all the team projects you are going to see this week.
Today's hop list!
Kittie Caracciolo  (that's me)
My Project today was made using the new Merry Snow Couple, Tree Group and the Flakey People sentiment.
I love making snowy snowman scenes and the snow couple and tree grouping were perfect to feature together.  I stamped the trees on the blue card base to create the background for the scene.  Using a tiny brush I added falling snow flakes to the scene with undiluted white watercolor paint. I hand cut a strip of ground snow, attached it to the back of the frame and then attached the frame to the card base with thin strips of mounting tape.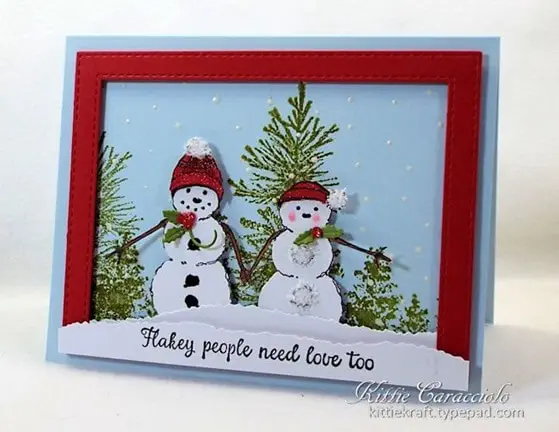 I stamped the couple, colored their hats and cut them out.  I applied glossy accents to their hats and applied white flower soft to create the little pompoms.  I couldn't resist adding holly to their necks for a holiday embellishment. I tucked the couple in behind the snow layer and attached with mounting tape.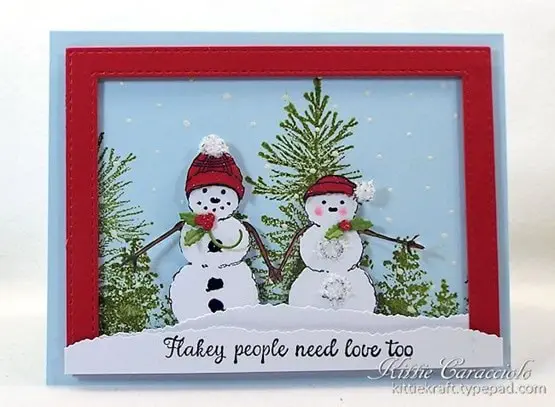 I thought the long sentiment would look really cute stamped on a layer of snow in front of the couple.  I love snowmen and this merry couple makes me smile.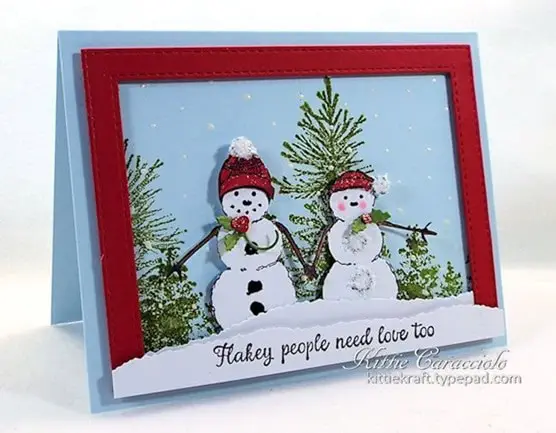 Susan's Tulip and Lilac in the CLASSroom
I would also like to invite you to join me in the CLASSroom for my Susan's Tulip and Lilac project and step by step tutorial. I hope you'll come on over right after you finish seeing all the wonderful designs the team has to share with you.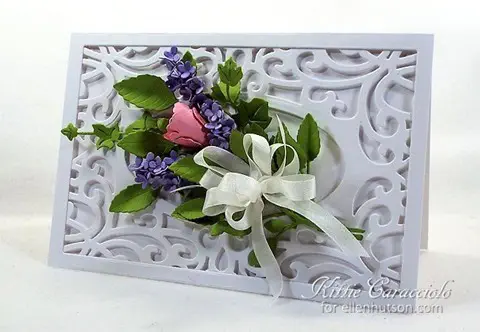 Thanks for stopping by and I hope you have a wonderful day.
Merry Couple card size:  5.50" x 4.25"
Tulip Lilac card size:  6.00" x 4.00"