Good Saturday afternoon.  My project today was made for the Splitcoaststampers Inspiration Challenge and our inspiration site is Green Wedding Shoes.  I almost went into inspiration overload as there are so many gorgeous photographs of weddings and wedding flowers.  I was inspired by the pink, lilac and green in the garden arrangement below.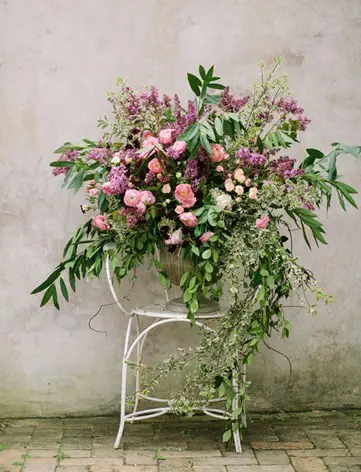 I pulled out three of Susan's flower die sets- Tulip, Lilac and Clematis and paired them with Memory Box Delicate Fern, Botanical Stem, Taylored Expressions Brick Embossing Folder and Impression Obsession All-in-One Frames Rectangles 2. Here's what I came up with.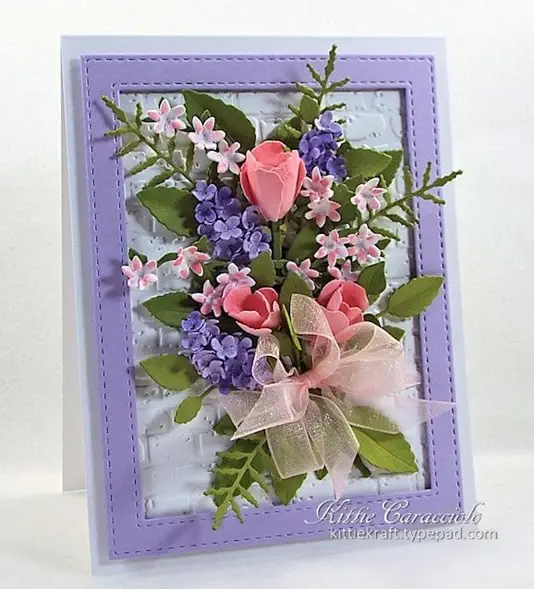 I created one large tulip and two smaller closed tulips, three lilacs and a few clematis stems.  I cut several fern and botanical stems to use as the base for the bouquet. Before I start attaching my foliage and flowers I always lay them out loosely on my card base to see how I want to arrange them. Once I have the basic idea in mind I start attaching the pieces.  I attached one botanical stem and three fern directly to the card base.  Next I attached the large tulip and lilac stems.  I tucked the two smaller tulips in the arrangement and then attached some of the botanical leaves around them as filler.  I finished the top portion of the bouquet by adding the clematis stems.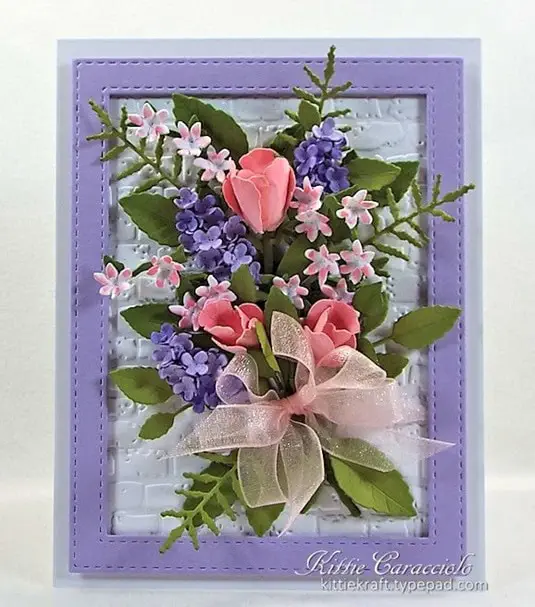 The inspiration arrangement had lots of foliage pointed down so I attached a few leaves and another fern downward on my arrangement. I added a multi loop bow for the finishing touch.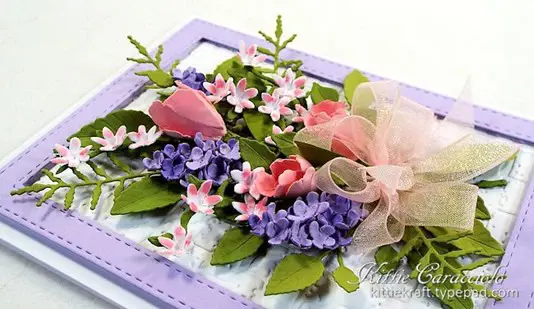 Here's a side view showing the dimension of the bouquet. I love how this turned out.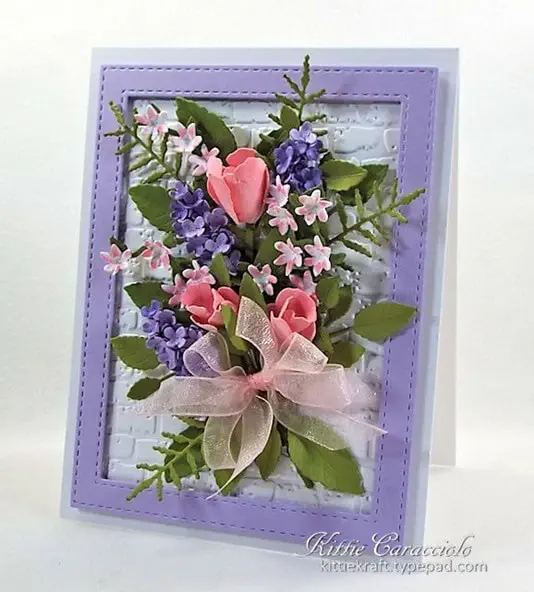 Thanks for coming by and I hope you are enjoying your holiday weekend.
Card size:  5.50" x 4.25"