Good Sunday morning.  I have a white on white winter scene to share with you today made using the Impression Obsession Small Deer, Fir Trees, Fir Tree Border and framed using the Snowflake Background.  The top frame was cut using the Nesting Card Templates and the oval frame was made using Spellbinders Classic Ovals.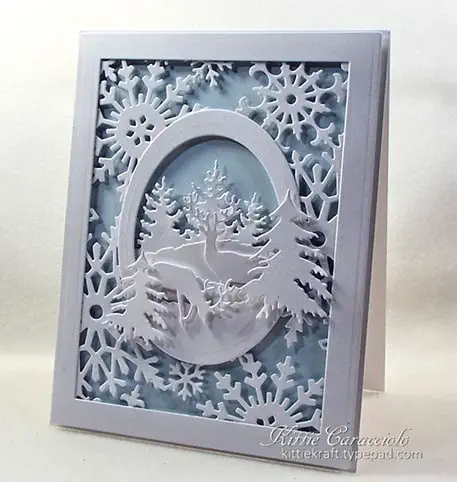 The snowflake background was cut and then I cut an oval opening in it for my scene.  I cut the oval frame and attached it with double stick tape.  I added snow layers to the back of the oval frame along with the back row of fir trees. The larger rectangle frame was attach to the snowflake background with double stick tape. Thin strips of mounting tape were attached to the back of both the rectangle and oval frames and then I attached it to the card base.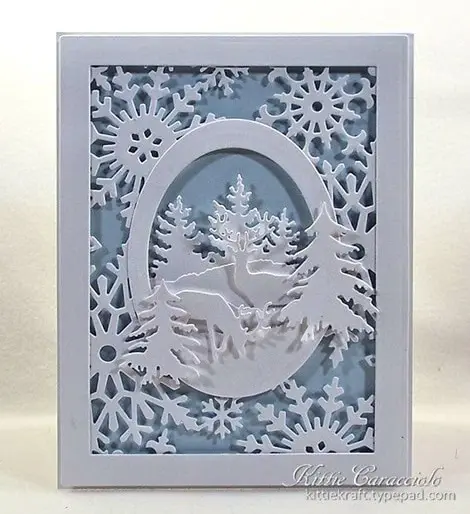 The deer and the front fir trees were attached to the scene with mounting tape .  It was hard for me to get good clear pictures that showed all the detail. I took a couple close-ups from both sides to show not only the detail but the dimension of the scene.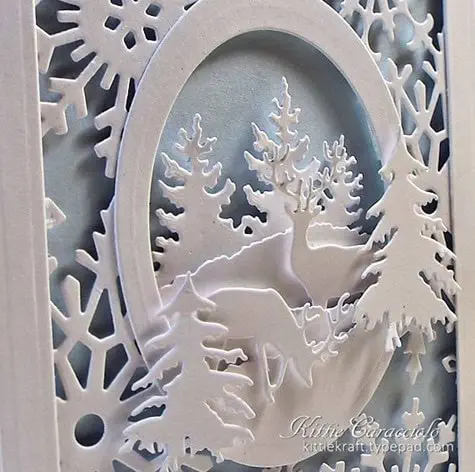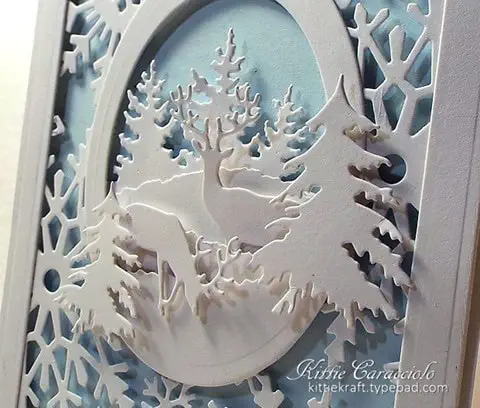 I love how this turned out.  There is something so calming to me about all white images against a soft blue background. I think the snowflake frame adds another pretty element of dimension.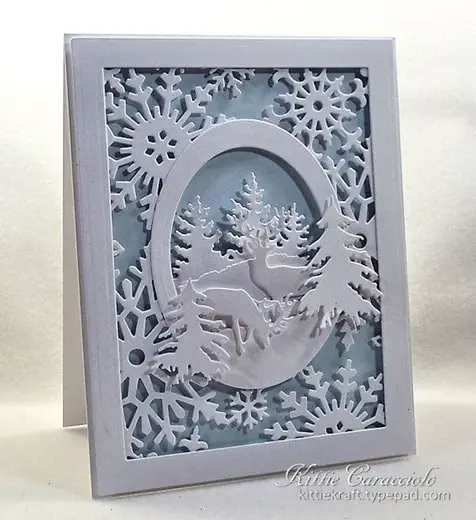 Thanks for coming by today and I hope you enjoy your Sunday. 
Card size:  5.50" x 4.25"