Good Monday morning.  Before I start my post I want to remind you that Ellen Hutson's 20% off die sale ends tonight.
I have another fast and easy, clean and simple holiday card.  I love the newly released Impression Obsession Geometric Cutout 2 and the first thing I thought of when I first saw it was a wreath. I paired it with the Pine Pair evergreen and a simple multi loop bow. This card was so fast to make and could easily be mass produced for holiday cards.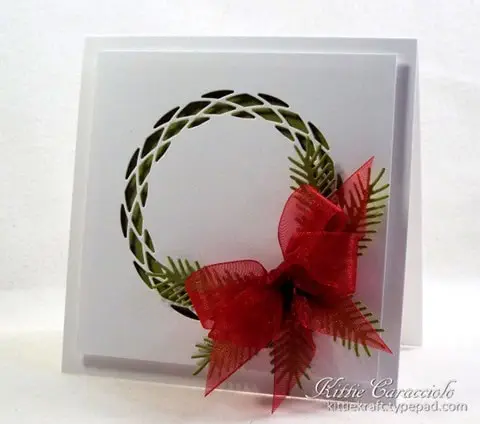 I cut a 4.00" square piece of cardstock and lined up the die in the center and cut.  I applied mounting tape to the back of the die cut layer and attached a piece of green cardstock to the back.  Next I applied ATG adhesive to the back of the green background layer and attached it to the 4.50" square card base.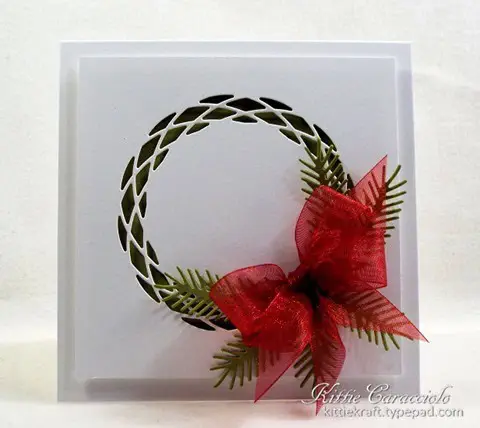 I tied the bow and attached it to the card base using glue dots.  I tucked a few pieces of pine branches under the bow and attached them with glossy accents.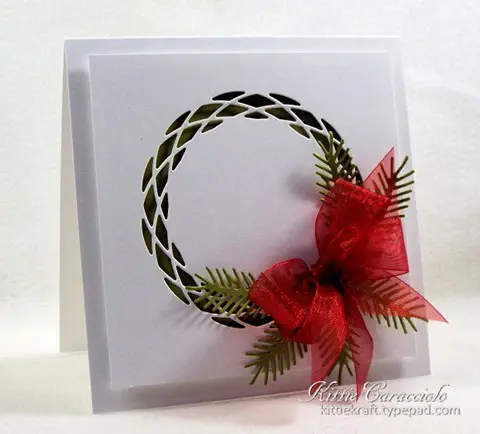 Today is the last day to take part in Ellen Hutson's 20% off die sale.  Have fun shopping!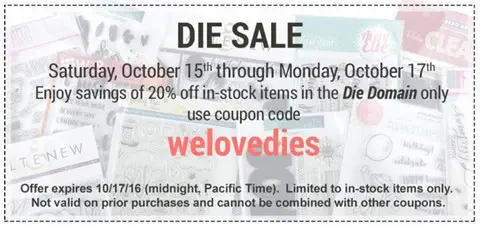 Thanks for coming by and I hope you have a great week.
Save