If you are looking for the very best gifts for card makers, I have some good news!
As a card maker myself, I know that it can be hard to find the right gift for ME which makes me think about people who want to find great gifts for card makers in their lives. I will tell you that some of the very best gifts I have received have conveniently been from my favorite company, Rubbernecker!

Recently, they posted that they are still shipping super fast and said that most In fact, most orders they receive by 3:00 PM CST Monday through Friday are getting shipped the same day with Saturday orders received by 10:00 am CST getting on that last truck. (They are closed Sundays.)

They say "We can't make any promises because we never know what can or could happen to gum up the works but we know that people love to send our goodies as gifts for card making friends and we want to make sure that what you choose for them gets to them in time. So we work our elf hats off making sure that we fill all the orders and may or may not have chased the pick up guy down the road for that one last package!"

Here are some suggestions of things that make great gifts for card makers that you can grab now.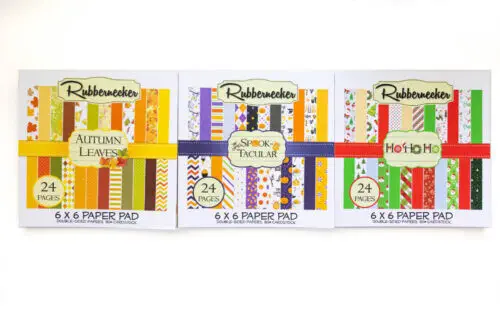 You all know that I have loved using these Paper Pads and with a larger collection now, you can send one, two or a selection of the nine different pads to any card maker and they will be just delighted. These are printed on card stock weight paper and have complementary designs on both sides. There isn't a card maker out there who wouldn't love some of these!
While I am not a big stamper per se, I just love the looks people are able to achieve with these brilliantly designed layered stamp sets. Even beginner stampers are thrilled with their results thanks to the genius design of the layers.

Rubbernecker has a huge variety of these layered stamps – and plenty of non-floral designs too, if flowers aren't their thing! – and combined with their Color Fuse Ink, you almost can't mess these up, even if you try!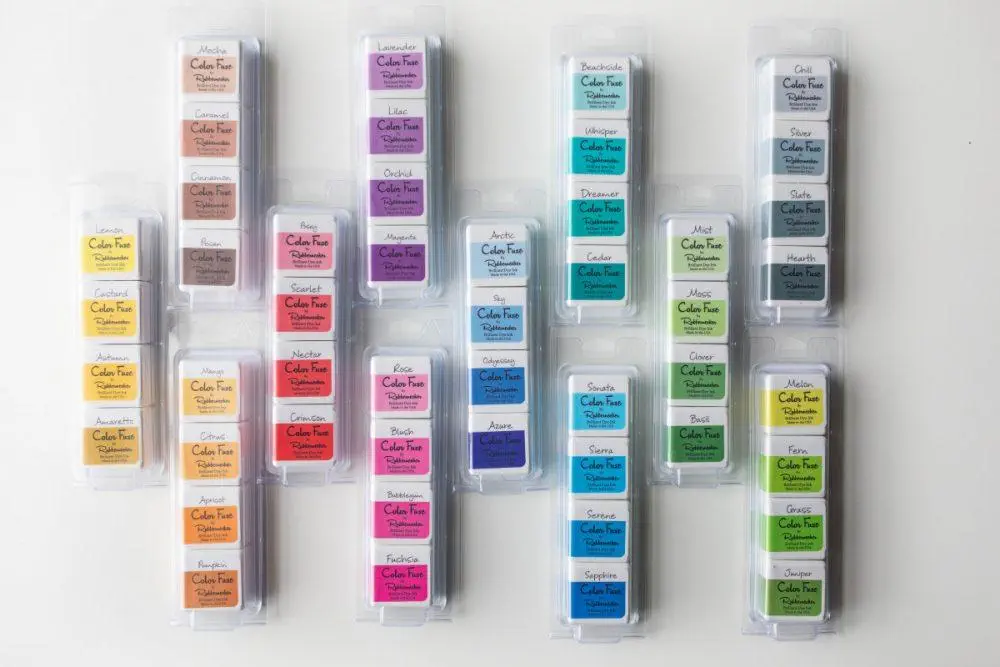 As a card maker for many years, I have tried just about every ink out there. And I can tell you that I LOVE Color Fuse Ink! The colors are absolutely gorgeous, the colors within the sets work so perfectly together and then when you mix and match the different sets, you get even more beautiful combinations. The ink blends beautifully – which any paper crafter will tell you is super important – and the colors last brilliantly.
If you follow me at all you know that I love using dies to make cards. The dies from Rubbernecker are of such good quality that even the finest details cut cleanly and evenly and this is NOT the case with all dies! And the details that they design into their die sets makes their versions of pretty much every element so much more fun to use.
 
They have everything from basic shapes with fun details like stitching and piercing, lots of flowers and organic shapes to build paper bouquets, words to add easy pop to a project, cover dies to make instant amazing backgrounds and decorative panels and so much more. 
When in doubt, Rubbernecker gift cards are ALWAYS a hit! Available in any amount you want to send, you can have one of these sent via email, making it as close to an "instant gift" as you can get! And while some people say they are afraid a gift card isn't personal enough, trust me – if you are trying to gift a card maker and they get one of these, they will be SO grateful that you sent them something from a legendary company!

Truly, Rubbernecker is a great solution for all kinds of gifts for card makers. Take it from someone who knows!