Good Monday morning.  Sigh!  The long holiday weekend is over and it's back to work we go.  I had a quiet and relaxing holiday with Bob and actually got to make several new projects that I will be sharing this week.  My project today was inspired by the background designer paper from the Pink Paislee Snow Village. It reminded me of the Disney Wilderness Lodge.  I started out only making the Twig Wreath with Pine Pair sprigs but ended up adding the red Berry Branch and the large deer from the Deer Trio.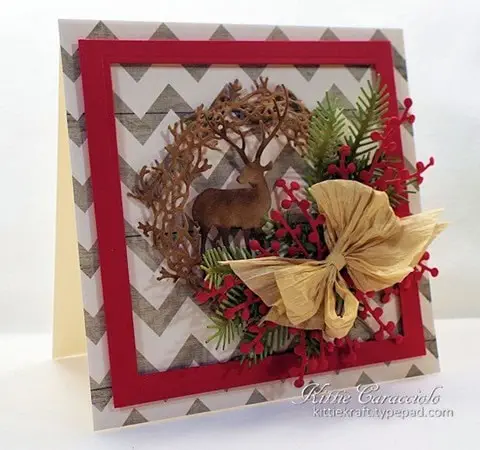 I cut the twig wreath using kraft cardstock and applied gathered twigs distress ink with a mini applicator.    I cut several pine pair pieces and lightly applied gathered twigs ink along the center of each branch.  I formed the pine lightly with my large stylus and molding pad.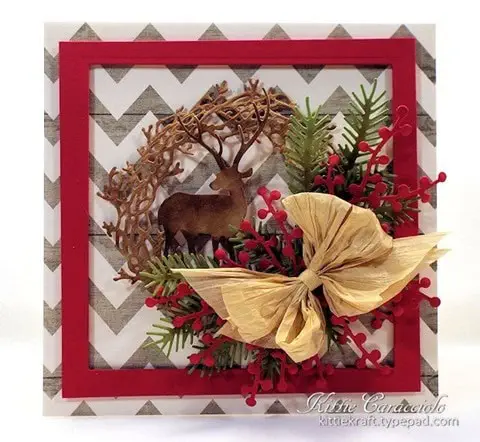 I applied glossy accents to the pine pieces and attached to the wreath.  I cut several berry branches and attached them in the pine with glossy accents.  I thought the natural raffia made a perfect multi loop bow out to bring another natural touch to the wreath.  I attached mounting tape to the back of the arrangement and attached it to the card base.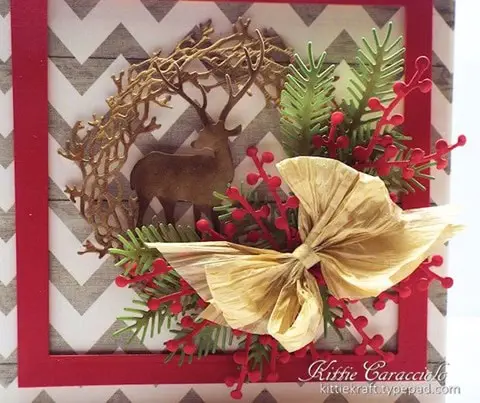 I liked the wreath but just thought it needed one more touch of nature,  I applied ink to the deer with a mini applicator and attached him to the card base with mounting tape.  I like him there.  He made it complete.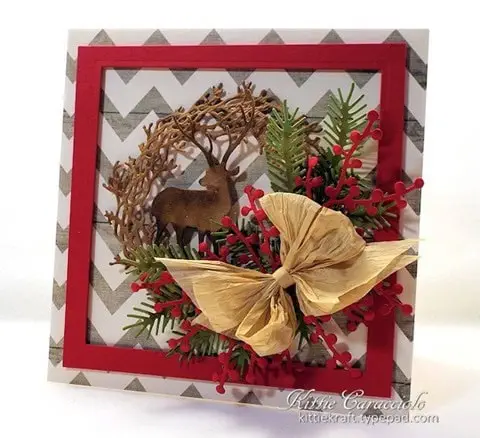 Thank you for coming by today and I hope you have a great week.
Card size"  5.25" square