Good Saturday afternoon.  My project today was made for the Splitcoaststampers Inspiration Challenge.  I was inspired by the Embossed Silver Vines Frame found here.  I instantly thought of the Impression Impression Ornate Rectangle Frame even though it is rectangle instead of square.  I love the fancy scroll work on both.  I attached the Ornate Frame to a double matted frame made using Classic Rectangles.  The roses and foliage were made using the Spiral Flowers Large and Leaf Cluster.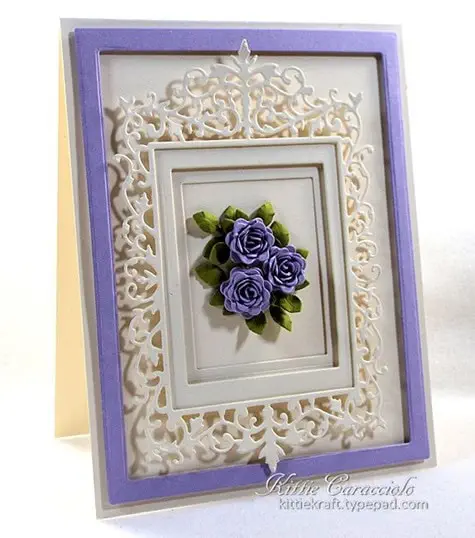 I cut the rectangle frames and attached them together with mounting tape.  I really like how separating the frames adds dimension and interest.  I attached the ornate frame to the double matted frame using rolled up double stick tape.  The completed frame was attached to the bard base with double stick tape.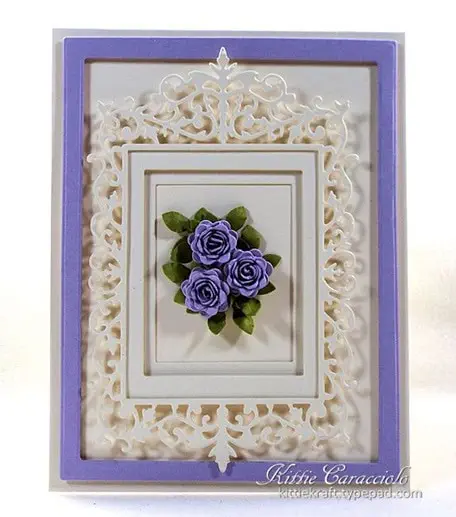 The leaves were formed using my stylus and molding pad. I attached two leaf sections to each rose leaving one third of each free so I could attach the three together easily.  I wanted all the foliage to remain on the outer border of the roses.  I attached the flowers to the card base and tucked a couple leaf sections around the spray to fill in.  Here's a closer view.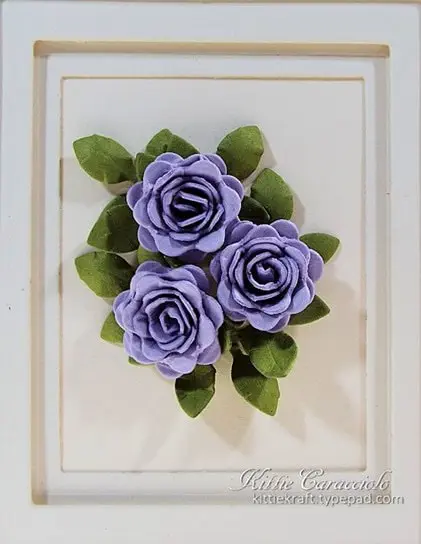 The purple outer frame was an afterthought.  I thought the card looked a little too plain with the only color being in the flowers and foliage.  After I attached the frame I was sorry that I added it as it is really to bold with the delicate frame.  But that which is stuck stays stuck.  LOL1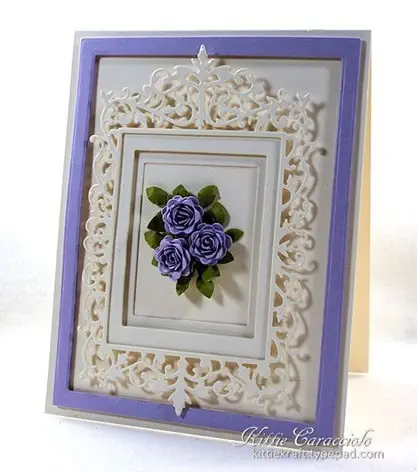 Thanks so much for stopping by today and I hope you have an enjoyable weekend.
Card size:  5.50" x 4.25"