Good Saturday morning.  My project today is a bit of an experiment.  I wanted to try coloring the Memory Box Leafy Frame with fall colors and wasn't sure if I could keep my mini applicators from going too far outside the line of the die cut leaves and sprigs. I paired the frame with the Impression Obsession Oak Leaves and Rake die set.  I liked how the frame turned out and didn't want to put something inside it that would be too distracting so I thought a few falling leaves would do pretty,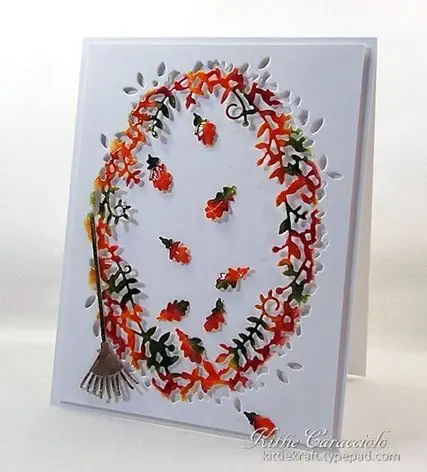 I applied peeled paint, spiced marmalade, fired brick and rusty hinge with mini applicators, applied versa over all the coloring with my versa marker and then embossed with glossy accents.  I used the same colors on the tiny leaves, smooshed each one into my versa pad and clear embossed them as well.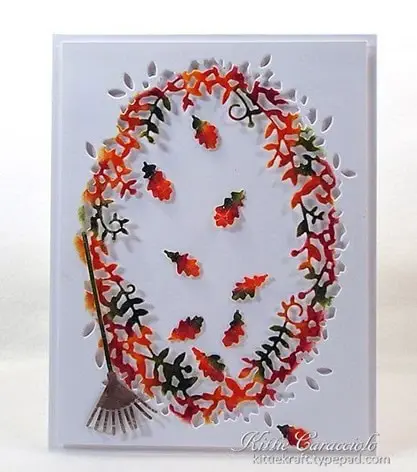 I applied thin strips of mounting tape to the back of the frame and attached it to the card base.  The leaves were attached with drops of glossy accents.  I wasn't sure whether I wanted to use the rake but ended up adding it for another touch of interest.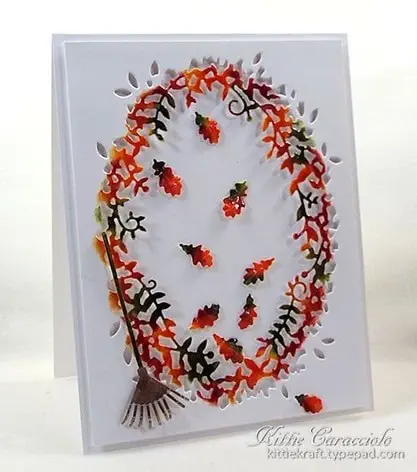 Thanks for coming by today and I hope you have a restful and relaxing weekend.  I'm sure looking forward to one.
Card size:  5.50" x 4.25"